WHAT IS IT?
A D-dimer test is an assay that detects the amount of D-dimer present within a patient's blood. D-diemr is a degradation product of cross-linked fibrin. This will be present in a patient if there is a clot within their body that is being broken down.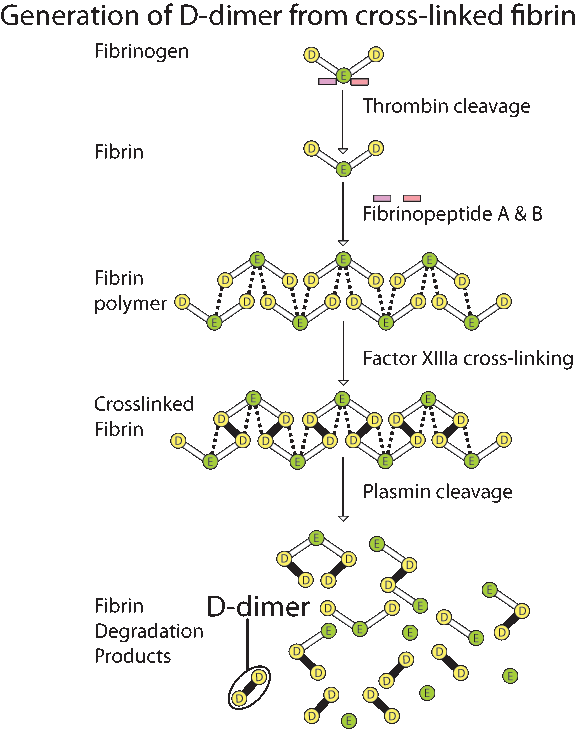 WHY DO WE DO IT?
This test has utility in helping diagnose conditions that involve the formation of thrombi/emboli/clots such as deep vein thrombosis/pulmonary embolism.
HOW IS IT DONE?
There are multiple types of D-dimer assays that can be performed (both qualitative and quantitative). The quantitative methods use ELISA assays to calculate the concentration of D-dimer within the patient's serum.
WHAT ARE THE REFERENCE VALUES?
The conventional cutoff value for a "normal" D-dimer result is <500 ng/mL
WHAT DOES IT TELL US?
This test is sensitive in that it is effective in detecting the present of a clot (or multiple clots) within the blood.
WHAT CAN'T IT TELL US?
The test is not specific. A positive D-dimer only means that cross linked fibrin is being degraded somewhere withthin the patients body, and will not establish WHERE the clot/clots are .
Page Updated: 05.30.2016