WHAT IS IT?
Citalopram (Celexa) is a selective seretonin re-uptake inhibitor (SSRI)/antidepressant. It works by literally inhibiting the re-uptake of serotonin/5-HT in the neural cleft (leading to increased serotonin signaling).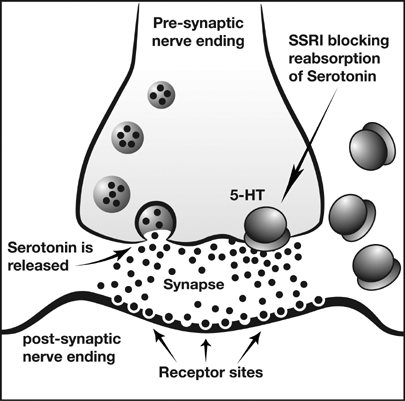 WHEN DO WE USE IT?
Depression, generalized anxiety disorder, obsessive compulsive disorder, bulimia, PTSD
WHEN DO WE AVOID USING IT?
Patients on other medications that increase level of serotonin (MAOI, SNRI, TCA medications). Combining multiple medications that increase serotonin levels can lead to serotonin syndrome.
Patients on medications that prolong QT interval are not recommended to take citalopram.
HOW IS IT ADMINISTERED?
Administer once daily without regard to meals.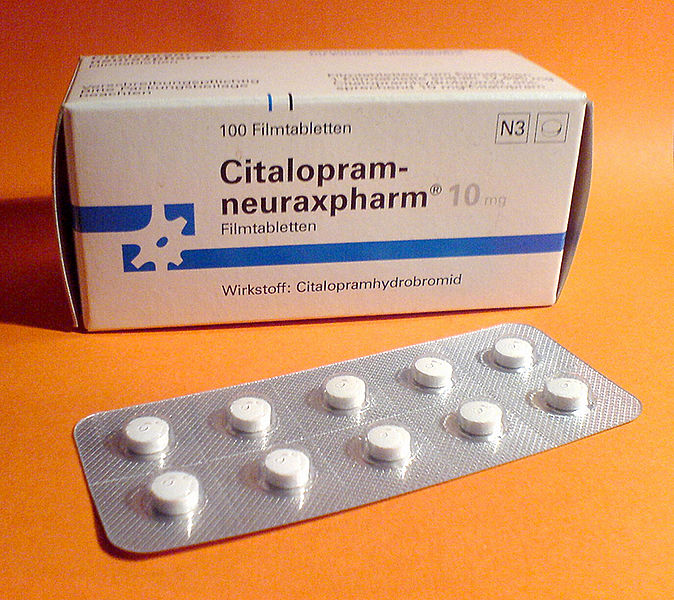 HOW DO WE DOSE IT?
Initial dose is 20 mg once daily
Maximum dose is 40 mg daily. Above this dosage this medication has the risk of QT interval prolongation (without added benefit).
WHAT ARE THE SIDE EFFECTS/TOXICITY?
SIADH can be caused by this medication
QT prolongation is a serious side effect of this medication.
Sexual dysfunction such as anorgasmia and decreased libido.
Seretonin syndrome can occur when combining this medication with TCAs/MAOIs
FURTHER READING
Page Updated: 08.18.2016