WHAT IS IT?
Propofol is an anesthetic that can be used as a sedative. It works by potentiating GABA-A receptors (which ultimately is inhibitory to neural signaling).
WHEN DO WE USE IT?
Sedation in the ICU, rapid anesthesia induction, general anesthetic, procedural sedation. and has even been used in patients with seizures.
WHEN DO WE AVOID USING IT?
Propofol should be avoided if the patient has a known allergy to the medication, or known hypersensitivity to eggs, egg products, soybeans, and/or soy products.
HOW IS IT ADMINISTERED?
Propofol is given intravenously, is highly protein bound, and metabolized by conjugation in the liver.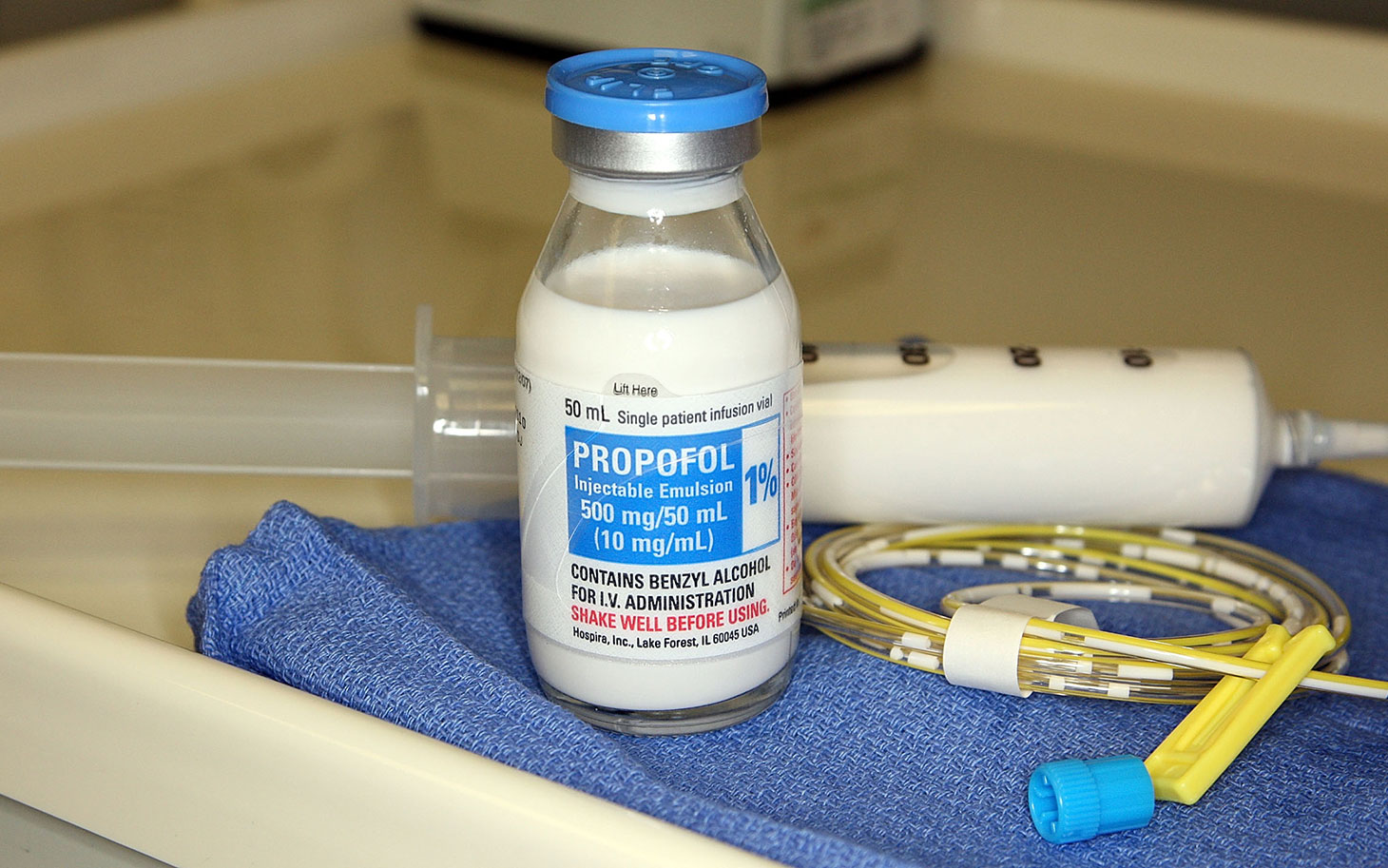 PHARMICOKINETICS
Onset of action: ~30 seconds
Duration of action: typically < 10 minutes
WHAT ARE THE SIDE EFFECTS/TOXICITY?
Respiratory depression, bradycardia, arrhythmia, tachycardia, hypotension, hypertension
ANYTHING ELSE TO KEEP IN MIND?
Propofol has less postoperative nausea than thiopental.
Tissue distribution: this liphophillic drug is quickly transported from the plasma into tissues. Initially this causes much of the drug to enter the well perfused brain (accounting for its rapid onset). Afterwards, this medication is distributed to less well perfused organs (such as fat/muscle) which explains its short activity.
FURTHER READING
Page Updated: 04.26.2016