VESSEL PATHWAY
The superior mesenteric artery (SMA) is a direct branch off of the aorta.
Aorta → SMA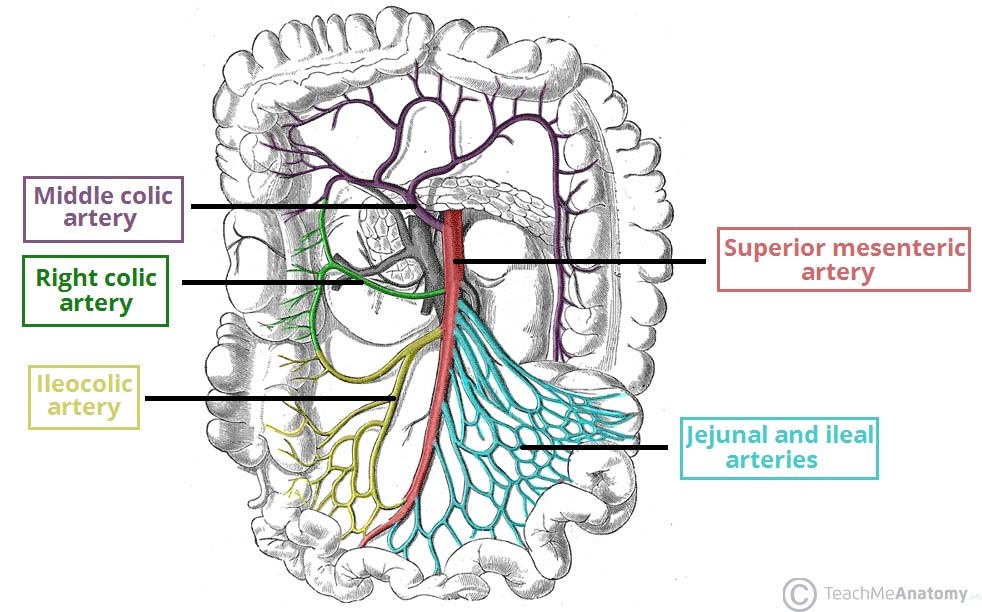 Some important branches of the SMA include:
FUNCTION
The SMA is responsible for perfusing much of the large intestine as well as the jejunum and ileum.
CAUSES OF INJURY
Atherosclerosis of the SMA can occur.
CLINICAL PRESENTATION OF INJURY
Ischemic colitis can be a common complication of atherosclerosis of this vessel. Patients can preset with:
Pain after eating can occur due to improper perfusion of the bowel (post-pradinal angina). This can lead to

weight loss

in patients.
Bloody diarrhea can be caused by this disease process.
Abdominal pain can be present as well
Anorexia/nausea/vomiting
Page updated: 06.12.2016