WHAT IS IT?
Wilson disease (hepatolenticular degeneration) is an autosomal recessive disease caused by mutations in the ATP7B gene. It is characterized by inadequate copper excretion within the body, and the failure of of copper to enter the circulation as ceruloplasmin (transport protein for copper).
WHY IS IT A PROBLEM?
Copper normally is excreted by the liver into the bile using the copper transporting ATPase (ATP7B gene). Deficiency in these gene are what cause issues with copper excretion. The inability to excrete copper will can lead to copper accumulation initially in the liver hepatocytes, which eventually causes it to spill into the serum. Eventually free copper can deposit into other tissues including the brain, cornea, kidneys, and joints which can lead to damage of these tissues.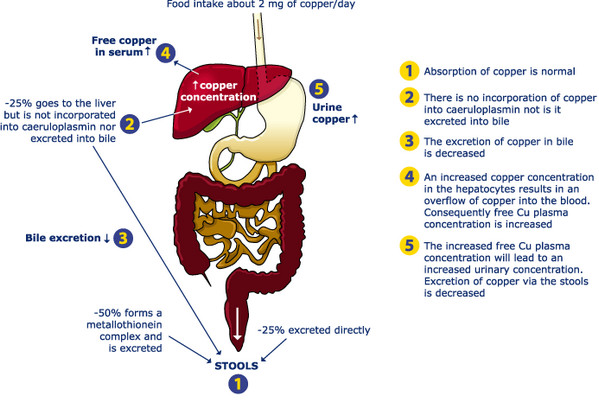 WHAT MAKES US SUSPECT IT?
Risk factors:
Family history of Wilson disease
Initial presentation:
Symptoms of cirrhosis which can include:
Jaundice
Malaise/fatiuge
Abdominal pain
Varices/hemorrhage of varices
Neurological disturbances:
Parkinsonian symptoms

can be observed due to basal ganglia degeneration.
Gait disturbances
Dysarthria
Psychiatric disturbances:
Depression
Personality changes
Dementia
Hemolytic anemia can be caused by this condition (and patients might present with symptoms of anemia).
History Of Present Illness:
Age of onset: patients often are younger/middle aged when they present with symptoms.
Physical Exam:

Corneal deposits (Kayser-Fleischer rings) these are golden brown corneal rings that are caused by copper deposition.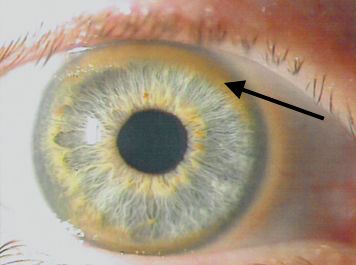 Asterixis can be observed on physical exam.
HOW DO WE CONFIRM A DIAGNOSIS?
Serum analysis can reveal the following:
Decreased ceruloplasmin
Increased free serum copper
Total copper levels may be high/normal/low depending on levels of ceruloplasmin
Urine analysis will likely show
Liver biopsy will reveal increased copper deposition.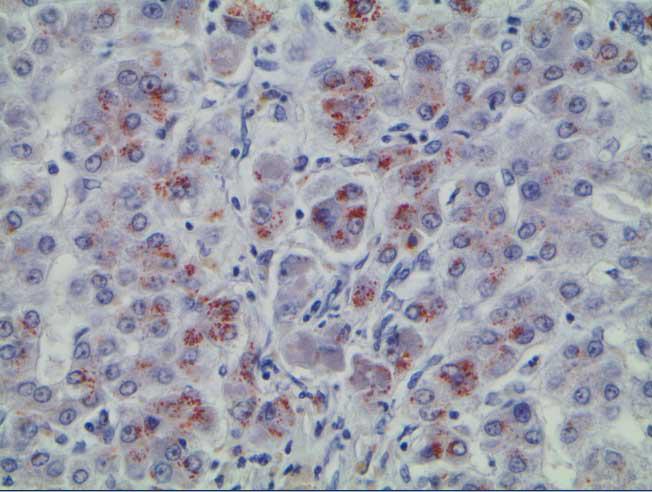 Genetic screening for mutations in the ATP7B gene will ultimately confirm the diagnosis.
HOW DO WE RULE OTHER DIAGNOSES OUT?
Biopsy of the liver will help confirm that the deposition of copper is present (which can exclude other possible diagnosis)
HOW DO WE TREAT IT?
Copper chelation using D-penicillamine or trientine.
Oral zinc: prevents copper absorption by increasing the endogenous chelator metallothionein in the enteric cells. May also potentially increase the levels of metallothionein in the liver itself (further enhancing copper chelation)
HOW WELL DO THE PATIENTS DO?
This process is fatal if not treated! The prognosis of the patient will depend heavily upon the extent of liver/tissue damage upon diagnosis.
WAS THERE A WAY TO PREVENT IT?
While this genetic mutation is not preventible, patients with a family history of the condition can have their serumceruloplasmin regularly screened.
WHAT ELSE ARE WE WORRIED ABOUT?
Neurological involvement (dementia, basal ganglia dysfunction, etc): brain imaging must be performed in most all patients with this disease in order to characterize extent of basal ganglia involvement (as well as other structures).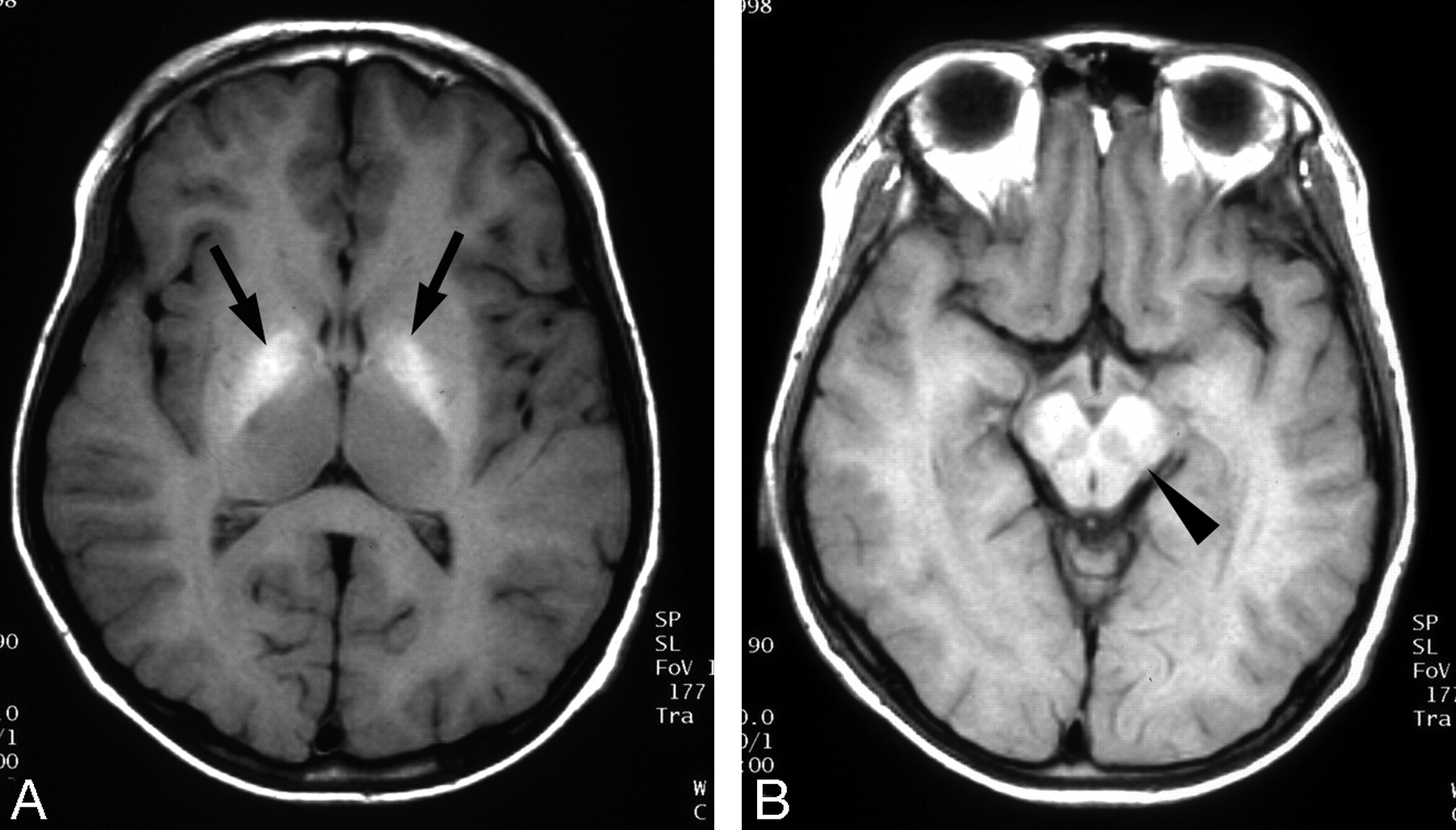 Liver cirrhosis can be caused by the accumulation of copper within the liver.
Fanconi syndrome can be caused by copper accumulation within the kidneys.
Hepatocellular carcinoma can be caused by this disease
OTHER HY FACTS?
The genetic abnormalities in Wilson disease are found on chromosome 13
ARCHIVE OF STANDARDIZED EXAM QUESTIONS
This archive compiles standardized exam questions that relate to this topic.
FURTHER READING
Page Updated: 03.24.2016