WHAT IS IT?
Zollinger-Ellison syndrome is a gastrin secreting tumor (gastrinoma) that is present in either either the pancreas or the duodenum.
WHAT CAUSES IT?
WHY IS IT CONCERNING MEDICALLY?
Gastrin is a GI regulator that ultimately promotes the production of stomach acid (increases proton secretion into the stomach). This acid hypersecrtion ultimately can be responsible for various complications throughout the body:
Peptic ulcer formation: increased acidity of the stomach contents can form ulcers in the stomach wall, duodenum, and even in the jejunum.
Pancreatic enzyme inactivation: pancreatic enzymes are designed to operate within a particular pH range. In the case of Zollinger-Ellison syndrome the bowel contents become so acidic the inactivate pancreatic enzymes compromising the digestion of food.
WHAT IS THE INTIAL PRESENTATION?
Patient Chief Complaints:
Detected Medical Problems:

Peptic ulcers
Blood in the stool
WHAT ARE IMPORTANT ELEMENTS OF THE MEDICAL HISTORY?
Risk Factors:
Medical History:
Nature of abdominal pain: will be similar to the presentation of peptic ulcer disease and can be described as heartburn.
Nature of diarrhea: often fatty and foul smelling in nature (due fat malabsorption caused by the absence of functioning pancreatic enzymes).
Nature of peptic ulcer disease: in patients with known peptic ulcers, typically there will be multiple and
HOW DO WE CONFIRM A DIAGNOSIS?
Elevated gastrin levels will be present in the patient. These are usually measured as a fasting serum gastrin (FSG).
Secretin stimulation test: gastrin levels should normally be lowered after secretin administration. In individuals with Zollinger-Ellison syndrome gastrin levels will not be decreased after secretin stimulation.
Imaging should be conducted to localize the lesion and detect metastatic disease.
Upper GI endoscopy can be initial imaging to localize ulcers
CT/MRI/somatostatin receptor scintigraphy can be used to localize tumors.
Invasive imaging: endoscopic ultrasound, intraoperative ultrasound can be used if noninvasive imaging does not localize the tumor.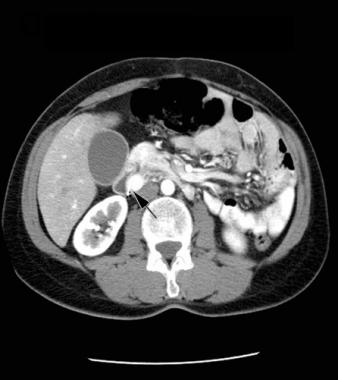 MEN1 genetic screening can be conducted to detect this possible underlying condition as well.
HOW DO WE TREAT IT?
Proton pump inhibitors (omeprazole) are useful in treating this condition because they decrease the acidity of the stomach by preventing proton secretion by the parietal cells.
Surgical tumor resection can be indicated depending on the stage and etiology of the condition.
Progressive disease might require the following interventions (it can be complicated!):
Radiation therapy
Chemotherapy
Somatostatin analogs (such as octreotide)
Hepatic therapies (i.e. arterial ablation)
Liver transplant
HOW WELL DO THE PATIENTS DO?
About 15-25% of patients will experience aggressive tumor growth (source)
WAS THERE A WAY TO PREVENT IT?
Patients with MEN1 should have annual blood testing/imaging in order to detect the presence of MEN1 associated tumors.
WHAT ELSE ARE WE WORRIED ABOUT?
Duodenal ulcers (peptic ulcer) can be caused by this condition.
Metastases are common in patients upon presentation. The liver is a common location of metastasis (and those with liver mets often also have metastases in their bones)
Hyperparathyroidism is common at presentation of MEN1 associated gastrinoma (patients could have hypercalcemia)
OTHER HY FACTS?
Gastrin: Prepares the body for gastric phase of digestion. It is secreted by antral G cells. Gastrin increases gastric motility and parietal cell activity (secretion of intrinsic factor and H+ ions).
ARCHIVE OF STANDARDIZED EXAM QUESTIONS
This archive compiles standardized exam questions that relate to this topic.
Page Updated: 03.10.2016