WHAT IS IT?
Omeprazole is a proton pump inhibitor (PPI). It irreversibly binds (and inhibits) the activity of the H+/K+ ATPase within the parietal cells of the stomach.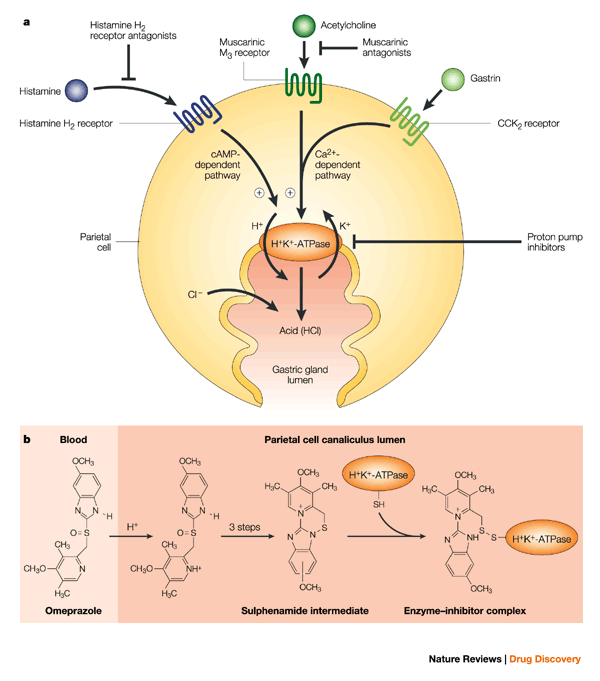 WHEN DO WE USE IT?
Peptic ulcer, GERD, gastritis, Zollinger-Ellison syndrome
WHEN DO WE AVOID USING IT?
Patients who are nursing (transmission to baby via the milk), patients with hepatic impairment (decreased metabolism/increased bioavailability).
HOW IS IT ADMINISTERED?
This medication is administered orally (and can be either fast or slow release depending on the capsule formulation). It can also be administered via an NG tube in patients who have one. Maximum effect seen ~ 2 hours after administration.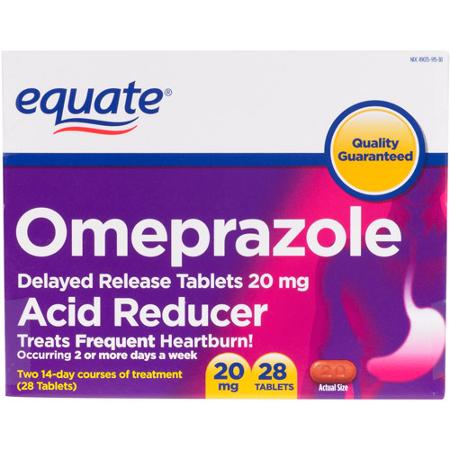 WHAT ARE THE SIDE EFFECTS/TOXICITY?
Increased risk of C. difficile infection, pneumonia associated, and decreased serum magnesium with long term use.
ANYTHING ELSE TO KEEP IN MIND?
Omeprazole is a prodrug that that is only converted to its active form at the parietal cell (in low pH enviorments).
The ending -prozale is used only for proton pump inhibitors
These medications will cause an increase in gastrin secretion.
FURTHER READING
Page Updated: 03.10.2016