WHAT IS IT?
Gastroesophageal Reflux Disease (GERD) refers to a condition characterized by decreased tone of the lower esophageal sphincter (LES) that leads to acid reflux from the stomach. This decreased tone can be caused by damage to the sphincter or by relaxing agents (such as mint).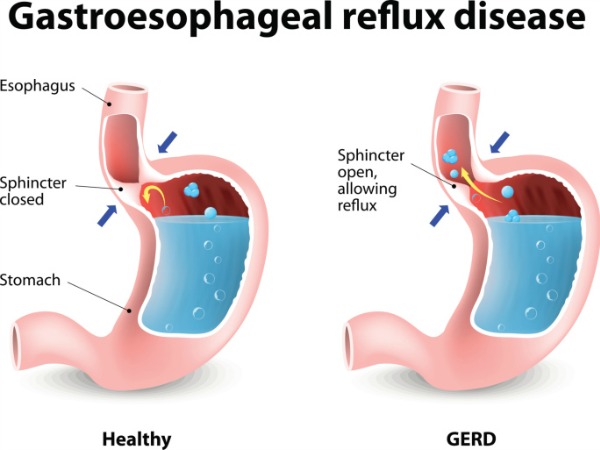 WHY IS IT A PROBLEM?
Chronic damage to esophageal cells from this acid reflux can increase a patients chance risk and lead to metaplasia of the esophagus (Barrett esophagus). Similarly (and more acutely) patients will suffer from heartburn and damage to the enamel of their teeth.
WHAT MAKES US SUSPECT IT?
Risk factors: alcohol usage, tobacco usage, obesity, fatty diet, caffeine, hiatal hernia
Common presentation includes heartburn and regurgitation upon lying down. Can also present with:
Nighttime cough
Dysphagia and/or odynophagia
Adult onset asthma
Hoarseness
Damage to tooth enamel can also be present in patients given recurrent reflux of gastric acid.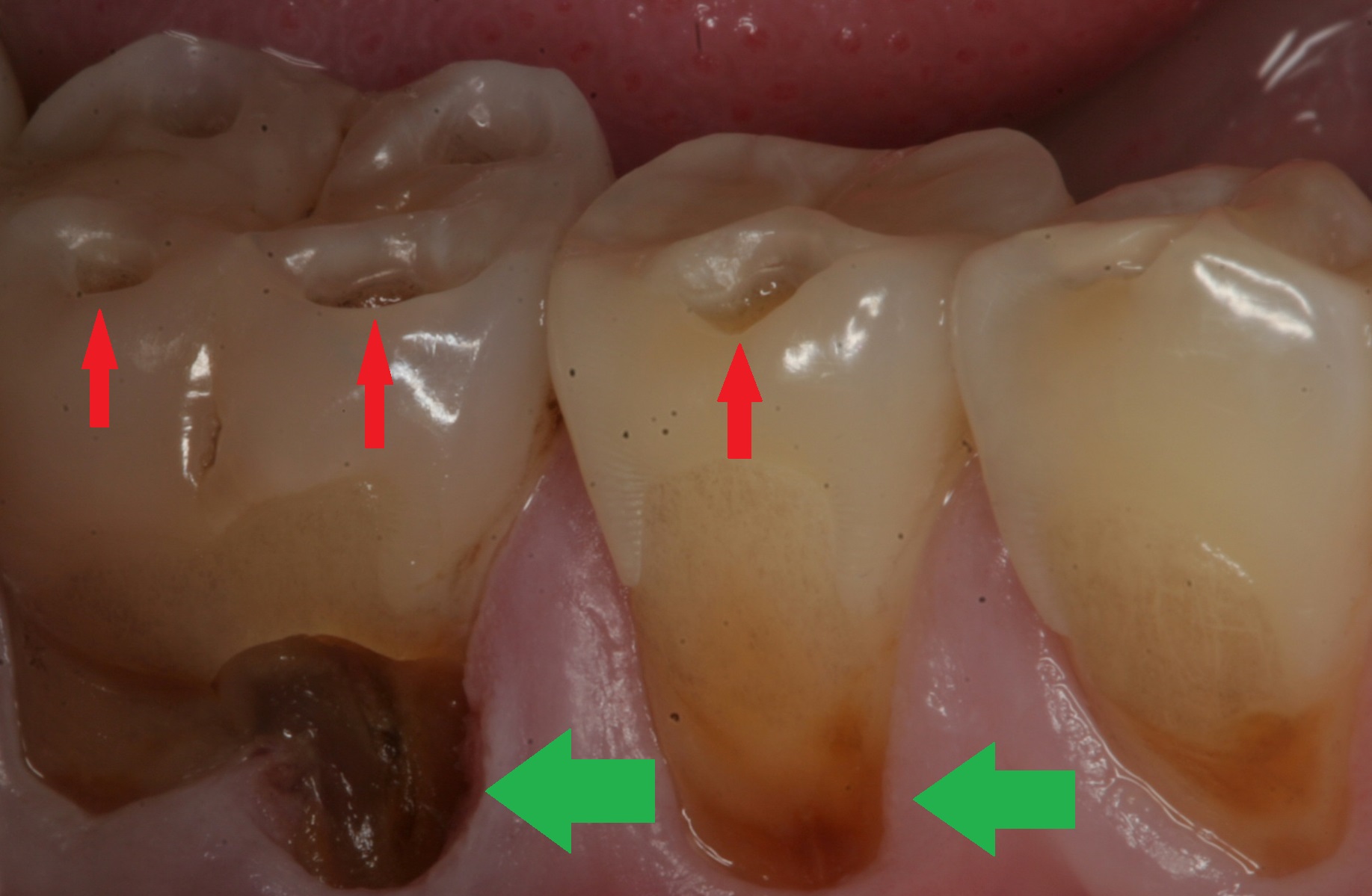 HOW DO WE CONFIRM A DIAGNOSIS?
The diagnosis of GERD is typically made from the clinical presentation (described above)
HOW DO WE TREAT IT?
Diet modification is very useful and can involve the avoidance of caffeine, alcohol, and spicy foods.
Proton pump inhibitors (PPIs) are medications that inhibit the stomach from acidifying gastric secretions (by blocking proton pumps that feed H+ ions into the stomach)
H2 blockers less effective then PPIs, but these medications also serve to lower the acidity of gastric juices of the stomach by blocking the histamine H2 receptors (which are involved upstream of the pathway that activates the pumping of protons into the stomach).
Nissen fundoplication this is a surgical procedure in which the gastric fundus is wrapped around the lower esophagus to increase pressure at the LES. It can be performed in refractory cases where pharmacological interventions are not effective.
HOW WELL DO THE PATIENTS DO?
Often times symptoms of GERD do not persist in patients (when followed across many years, source)
WAS THERE A WAY TO PREVENT IT?
While certain dietary factors seem to be associated with this condition, it is not clear if their avoidance will definitely prevent this condition.
WHAT ELSE ARE WE WORRIED ABOUT?
Barret esophagus is a glandular metaplasia of the esophagus where the esophageal epithelium is replaced with intestinal epithelium.
Esophageal adenocarcinoma is associated with GERD
Esophageal stricture: chronic gastric acid exposure results in scarring of the esophagus (which can eventually narrow the lumen). This will cause dysphagia.
Hiatial hernia: this is an instance where a portion of the stomach herniates though the diaphram. As a result, contraction of the diaphragm no longer acts on the LES, but instead on a portion of the stomach leading to more acid reflux.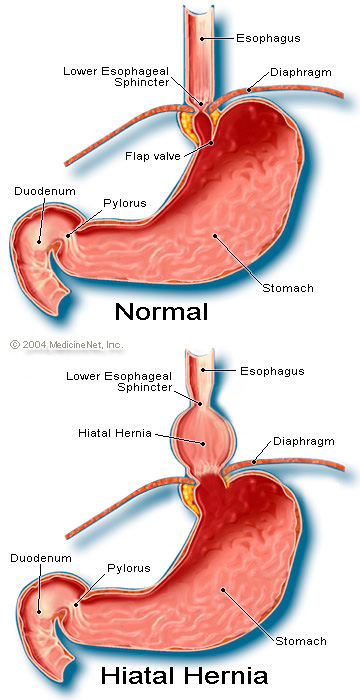 ARCHIVE OF STANDARDIZED EXAM QUESTIONS
This archive compiles standardized exam questions that relate to this topic.
FURTHER READING
Page Updated: 02.27.2016