OVERVIEW
This page will go over vacuum collection bottles. These bottles are often used to collect larger volumes of fluid from procedures such as a paracentesis or a thoracentesis. The particular bottle discussed on this page is the Jet-Vac 1000D from PFM Medical (REF M7094).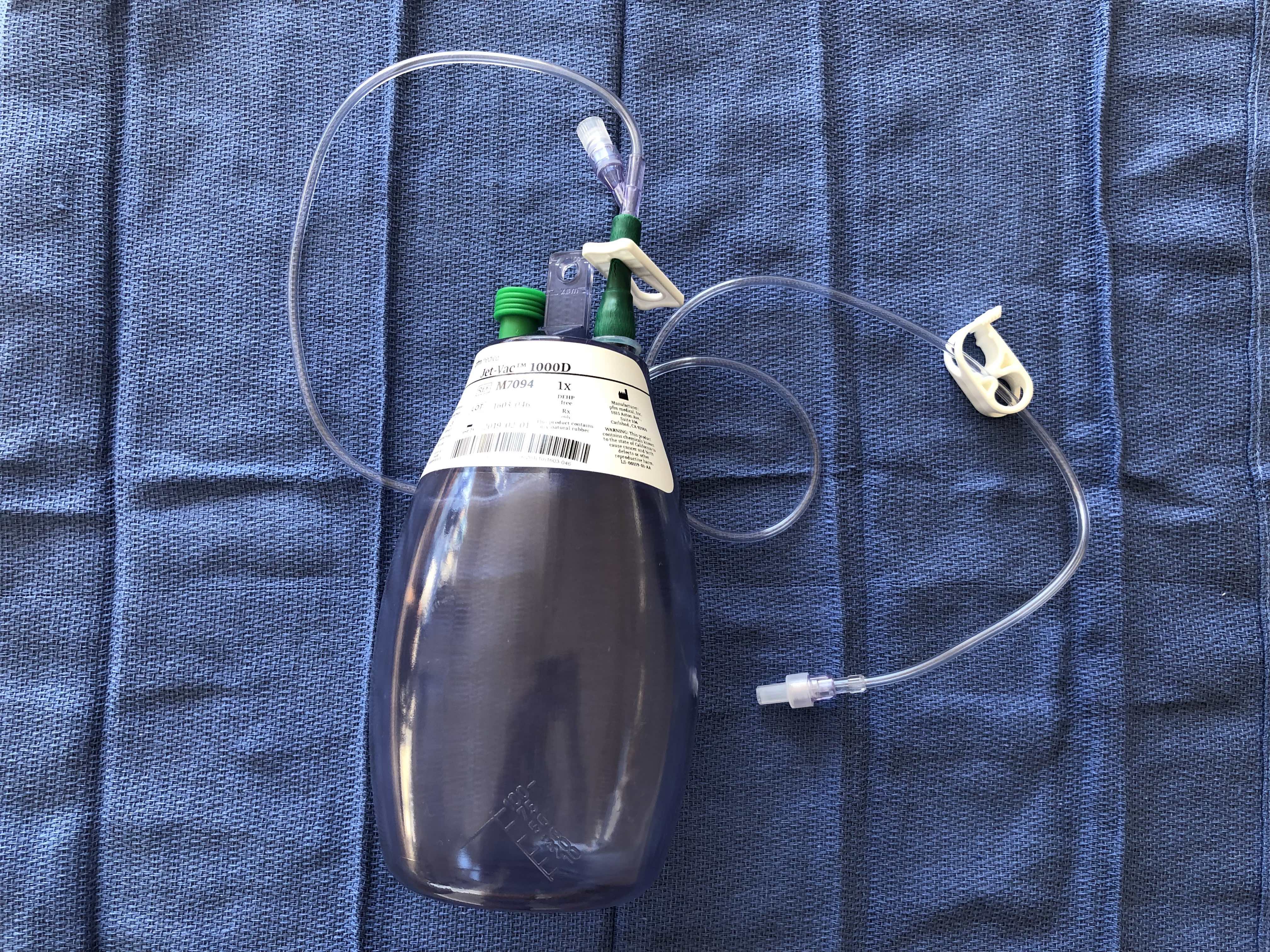 PREPARING COLLECTION BOTTLES PRIOR TO THEIR USAGE
This video helps to give perspective on how these bottles should be oriented and prepared BEFORE the start of a case such as a large volume paracentesis.
EXAMPLE: CONNECTING TO COLLECTION CONTAINERS FOR A LARGE VOLUME PARACENTESIS
This video helps give a practical example of how to use these vacuum collection containers. In this case, they are being used to perform a large volume paracentesis.
Page Updated: 09.29.2019