OVERVIEW
This page discusses more about sterile ultrasound probe covers which are used for all ultrasound guided procedures that are performed in a sterile fashion. While not too complicated, understanding how the sterile probe cover works and how to put it on without contaminating the probe cover (or yourself) can be a bit nuanced.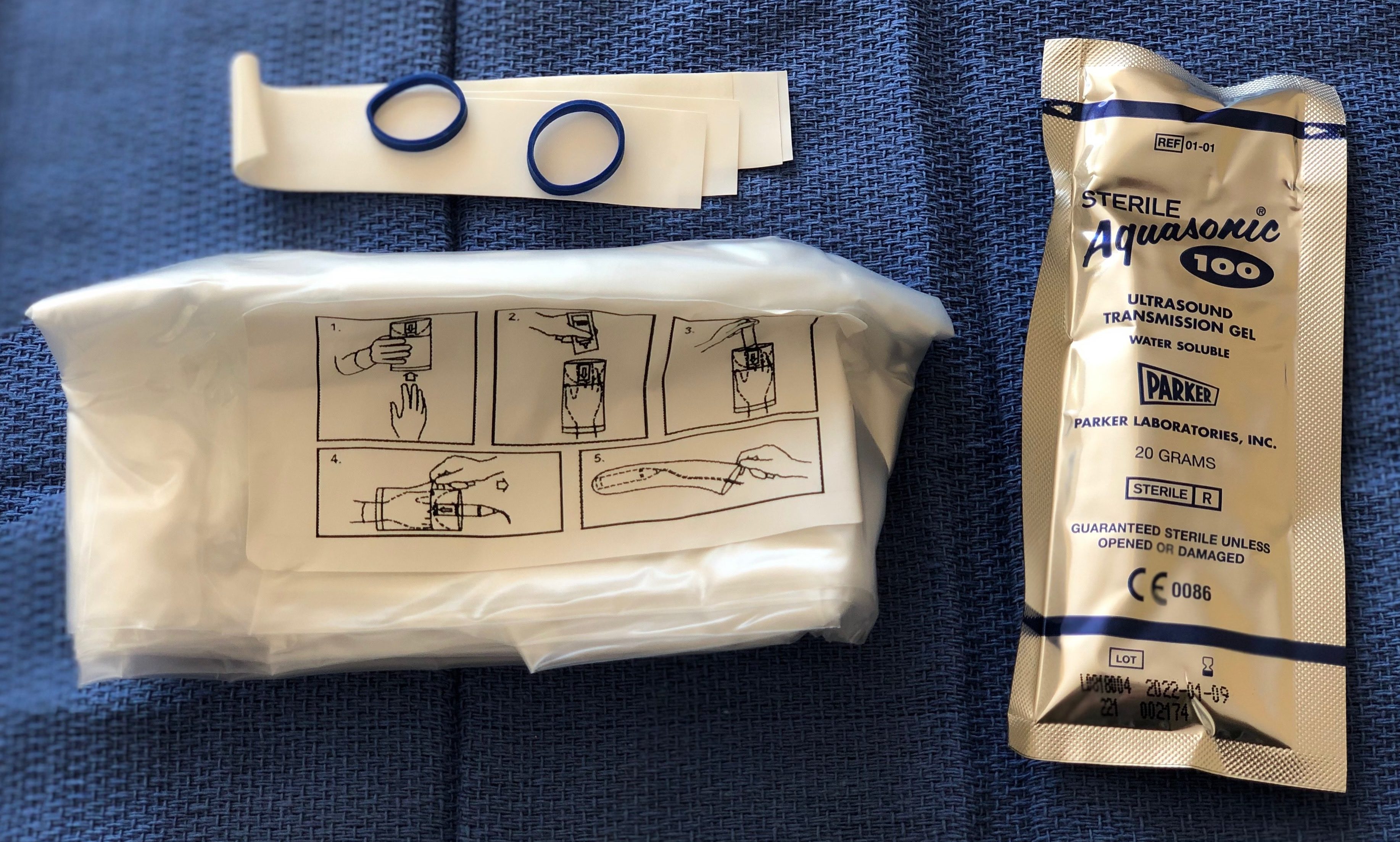 WHAT IS INCLUDED WITH THE PROBE COVER
This video helps explain what is included in the probe cover kit and how to use the probe cover.
HOW TO APPLY THE PROBE COVER TO A ULTRASOUND PROBE
This video demonstrates how to apply the ultrasound cover to an ultrasound probe in a sterile fashion.
Page Updated: 09.29.2019