OVERVIEW
This page explains more about what is included in a soft tissue biopsy tray. This is a very commonly used start up tray for various radiology procedures. While its use is fairly clear for the purposes of performing biopsies, this kit is also sometimes used for other procedures such as a paracentesis or a thoracentesis. The kit discussed on this page is the Soft Tissue Biopsy Tray from CareFusion (Cat 4382A).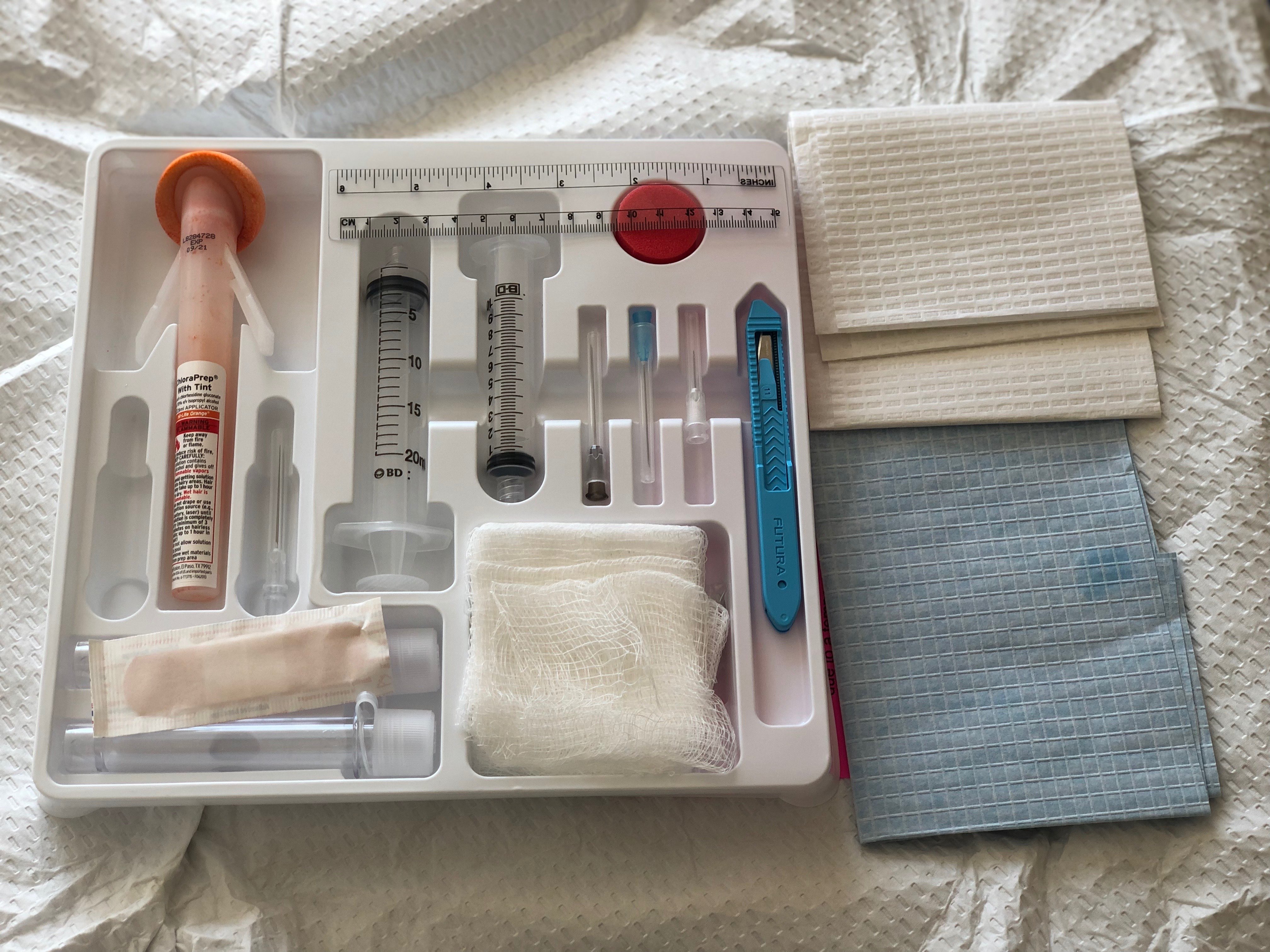 WHAT IS INCLUDED IN THE KIT?
The video below helps go over the equipment that is included in this particular kit.
Page Updated 09.29.2019