OVERVIEW
The Yueh needle is a very commonly used piece of equipment during radiology procedures. There are a few different types of Yueh needles, and this page will cover the curved version of this needle. It is important to keep in mind that the curved Yueh needle does not have a needle that is curved, but rather a catheter that will coil as it is fed off of the needle (the curved catheter can be seen in the image below). The needle covered on this page is the Yueh Centesis Disposable Catheter Needle that is sold by Cook Medical (REF G10474).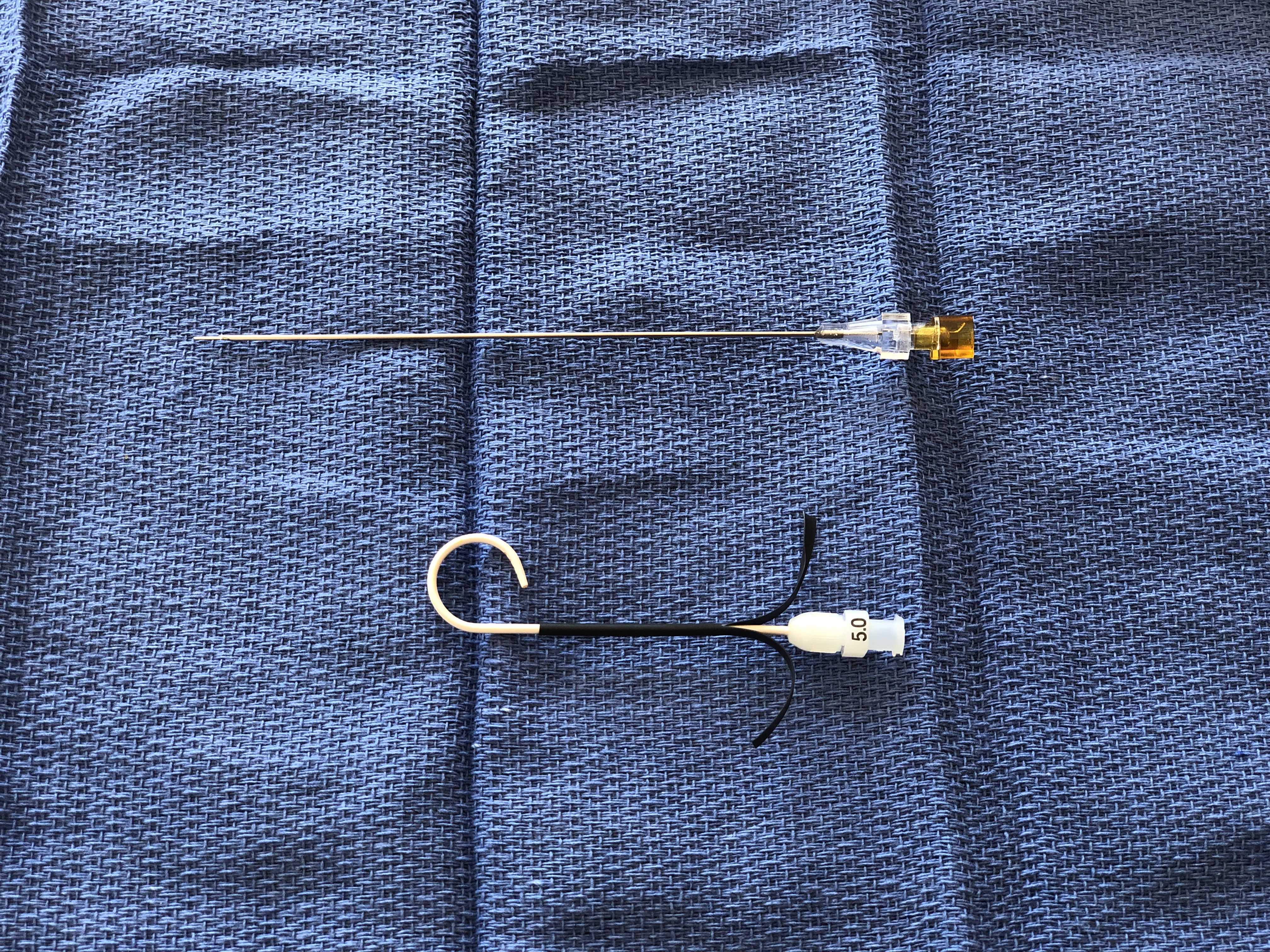 WHAT IS INCLUDED WITH THIS NEEDLE?
The video below helps go over the equipment that is included in this particular kit, how to prepare it for usage.
HOW DO YOU USE THE NEEDLE?
The video below demonstrates how to use this needle. In this particular example, this needle is used to drain ascites.
Page Updated: 09.29.2019