OVERVIEW
This page is dedicated to exploring what is included in (and how to use) a hemodialysis catheter  kit. This kit is commonly used in interventional radiology to establish long term dialysis access in patients that are hemodialysis dependent. The kit used on this page and in the videos below is the Angiodynamics BioFLo DuraMax With ENDEXO Technology (UPN: H965103028080 REF: 02-808)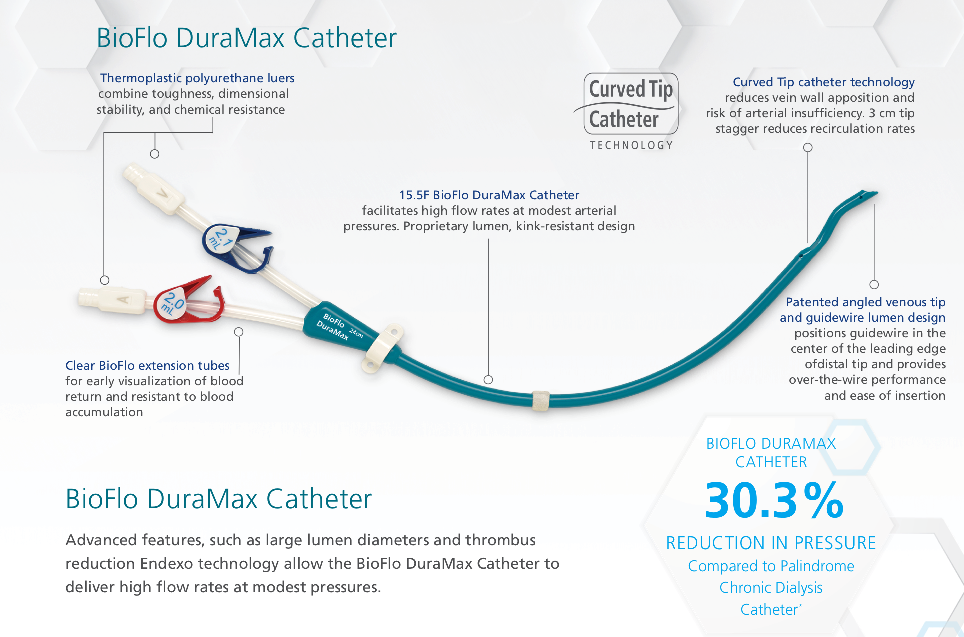 WHAT IS INCLUDED IN THE KIT?
The video below helps go over the equipment that is included in this particular kit.
UNIQUE DOUBLE VALVED PEEL-AWAY SHEATH CONSIDERATIONS
The peel-away sheath used in this kit is double valved. While this comes with the proposed advantage of further limiting the risk of introducing an air embolus through the sheath, it does require the user to "crack" the sheath in a different dimension (given the presence of the double valves). This is elaborated upon further in the video below.
Page Updated: 03.24.2019