WHAT IS IT?
Conivaptan (Vaprisol) is a vasopressin 2 receptor antagonist that serves to antagonize vasopressin/ADH signaling. This will ultimately result in a water diuresis by the patient.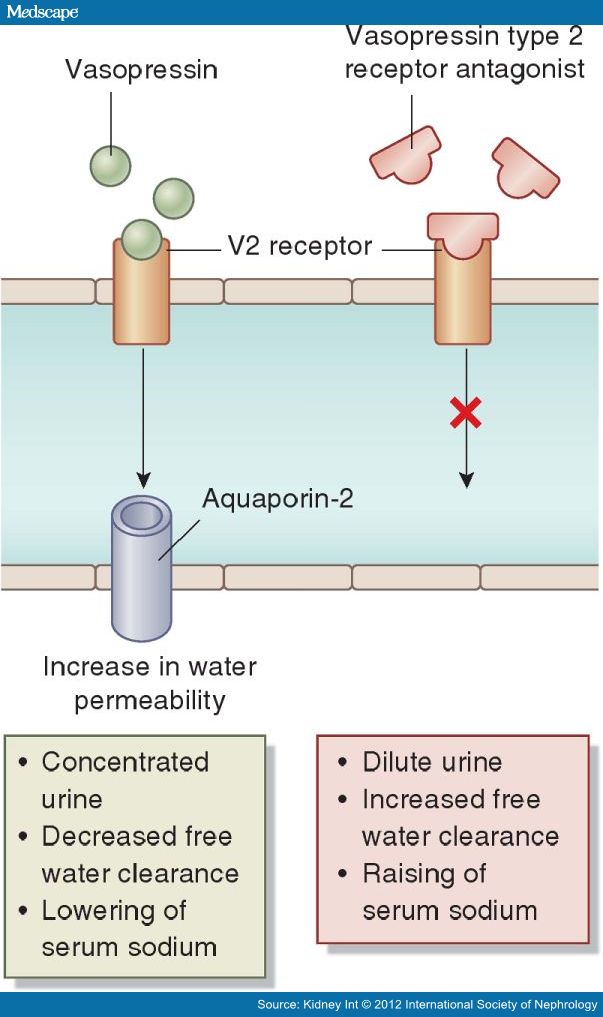 WHEN DO WE USE IT? 
SIADH, euvolemic or hypervolemic hyponatremia
WHEN DO WE AVOID USING IT?
When patient is using potent CYP3A4 inhibitors (such as azole antifungals, clarithromycin, indinavir and ritonavir)
When the patient is nursing/breast feeding (medication is distributed into the milk of rats and can cross the placenta in rats)
HOW IS IT ADMINISTERED?
This medication is administered IV.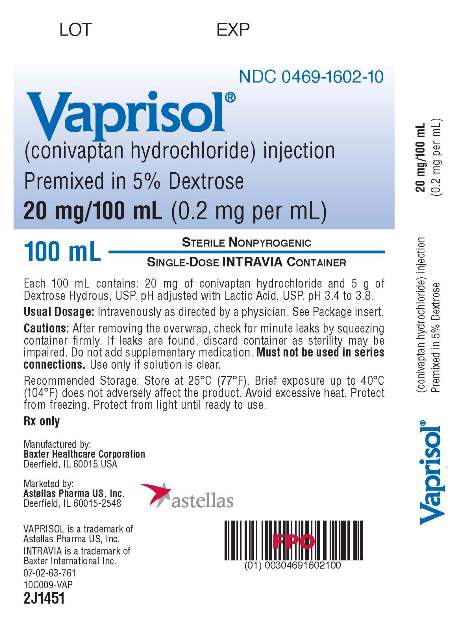 WHAT ARE THE SIDE EFFECTS/TOXICITY?
Hypokalemia, euvolemic/hypervolemic hypernatremia, headache, rash at site of administration
ANYTHING ELSE TO KEEP IN MIND?
This medication is metabolized entirely by CYP3A (potently inhibits this CYP)
FURTHER READING
Page Updated: 02.15.2016