WHAT IS IT?
Octreotide is a somatostatin analog. Somatostatin is a GI related hormone that is produced in the D cells of the GI mucosa, and it acts to:
Inhibit secretion of growth hormone (GH) and thyroid stimulating hormone TSH
Decrease gastric acid and pepsinogen secretion
Decreased pancreatic/small intestine fluid secretoin
Decrease gall bladder contraction
Decrease insulin and glucagon release
Octreotide is also has the action of causing splanchnic/internal organ vasoconstriction.
WHEN DO WE USE IT?
Acromegaly/gigantism, carcinoid syndrome, , gastrinoma, glucagonoma, esophageal varices/hemorrhage (due to activity as a splanchnic vasoconstrictor)
WHEN DO WE AVOID USING IT?
Patients with a known hypersensitivity to octreotide.
HOW IS IT ADMINISTERED?
Sub-cutatneous or IV injection. Half life of ~1.5-2.0 hours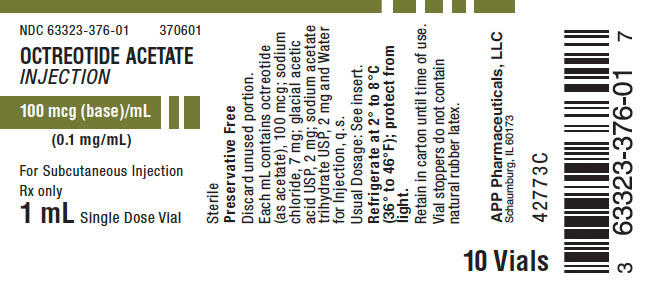 WHAT ARE THE SIDE EFFECTS/TOXICITY?
Nausea, cramps, steatorrhea (fatty stools), biliary complications (such as cholelithiasis/gallstones)
ANYTHING ELSE TO KEEP IN MIND?
Somatostatin is positively regulated by an increase in acid and negatively regulated by vagal stimulation.
FURTHER READING
Page Updated: 02.15.2016