OVERVIEW
This page is dedicated to covering how the condition hepatocellular carcinoma (HCC) will appear on different types of imaging studies.
BASIC CHARACTERISTICS
Fundamentally, HCC is a malignancy that involves the liver.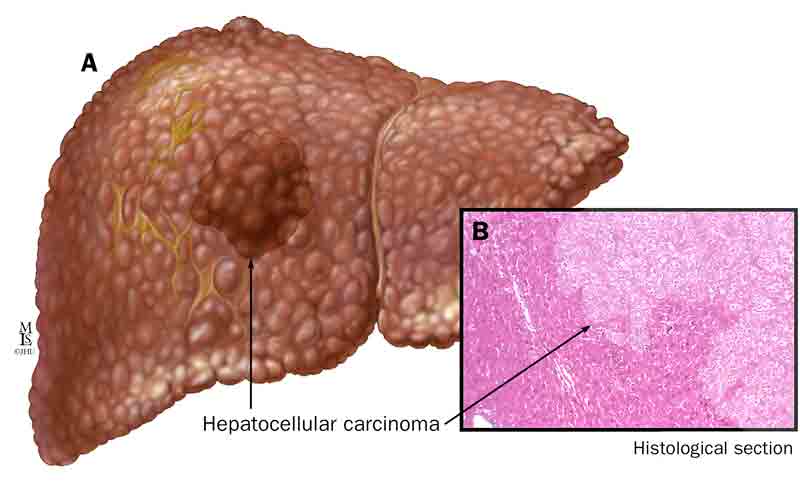 Here are some general features of this condition that might be appreciated across modalities:
Arterial enhancement
Large size
Rapid growth 
ULTRASOUND
Focal liver nodules can be detected on abdominal ultrasound, however it is important to appreciate that HCC does not necessarily have a "characteristic" appearance on ultrasound (and can present variably on this imaging modality).
Key features of the appearance of this condition on this imaging modality are:
Hypoechoic nature of lesions (typically but not always): in some cases might be hyperechoic or have mixed echogenecity
Size larger then 1 cm: the majority of liver lesions that are less then 1cm in size at the time of detection are not HCC 
Enlarging nodules over serial ultrasound studies is more concerning for HCC
COMPUTERIZED TOMOGRAPHY (CT-SCAN)
Key features of the appearance of this condition on this imaging modality are:
MAGNETIC RESONANCE IMAGING (MRI)
Key features of the appearance of this condition on this imaging modality are:
FURTHER READING
Hepatocellular Carcinoma: Illustrated Guide to Systematic Radiologic Diagnosis and Staging According to Guidelines of the American Association for the Study of Liver Diseases
Page Updated: 08.30.2017