WHAT IS IT?
Bromocriptine is a dopamine (potent D2 receptor) agonist that in turn will inhibit prolactin secretion.
WHEN DO WE USE IT?
Prolactinoma (pituitary adenoma), neuroleptic malignant syndrome (NMS), type 2 diabetes, parkinson disease
WHEN DO WE AVOID USING IT?
Hypersensitivity to ergot drugs is a contraindication for this medication.
Nursing mothers should avoid using this medication due to its inhibitory effect on prolactin.
HOW IS IT ADMINISTERED?
Orally administered with food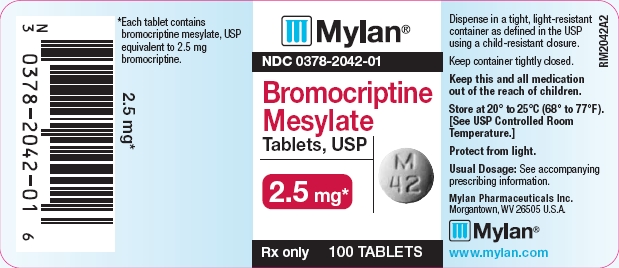 WHAT ARE THE SIDE EFFECTS/TOXICITY?
Nausea, lightheadedness, and drowsiness are a few of the common side effects
ANYTHING ELSE TO KEEP IN MIND?
This is an ergoline derivative (specific type of chemical structure).
FURTHER READING
Page Updated: 02.13.2016