VESSEL PATHWAY
The basilic vein joins the brachial vein to form the axillary vein.
Basilic Vein → Axillary Vein → Subclavian Vein → Brachiocephalic Vein → Superior Vena Cava → Right Atrium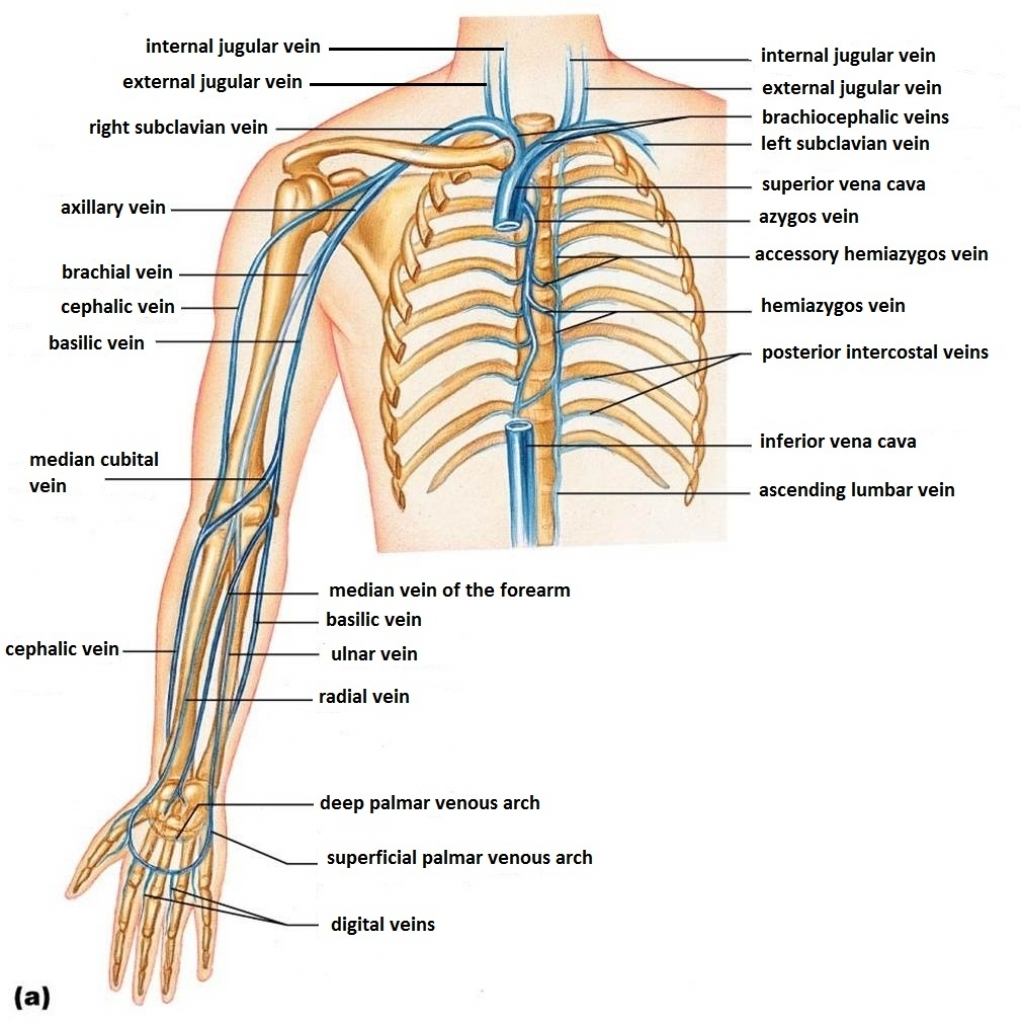 FUNCTION
CAUSES OF INJURY
CLINICAL PRESENTATION OF INJURY
OTHER INFO
Site of venous access:
The basilic vein is a very common site of gaining venous access into a patient. It is used commonly for placing PICC lines and various other endovascular procedures.
Page updated: 08.21.2016