OVERVIEW
This page is dedicated to covering the fundamental aspects of how computed tomography (CT) imaging works.
HOW DOES IT WORK?
A CT scan should be though of as a three dimensional X-ray. A rotating X-ray beam and multiple detectors make this type of imaging possible as the patient moves through the CT machine.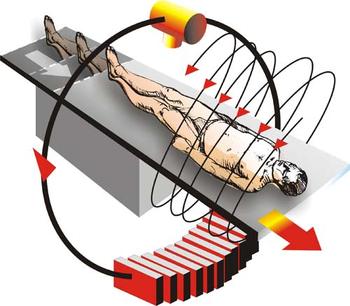 In addition to being three dimensional, another major difference between a CT scan and a traditional X-ray is that a CT scan renders its image digitally (and does not use film).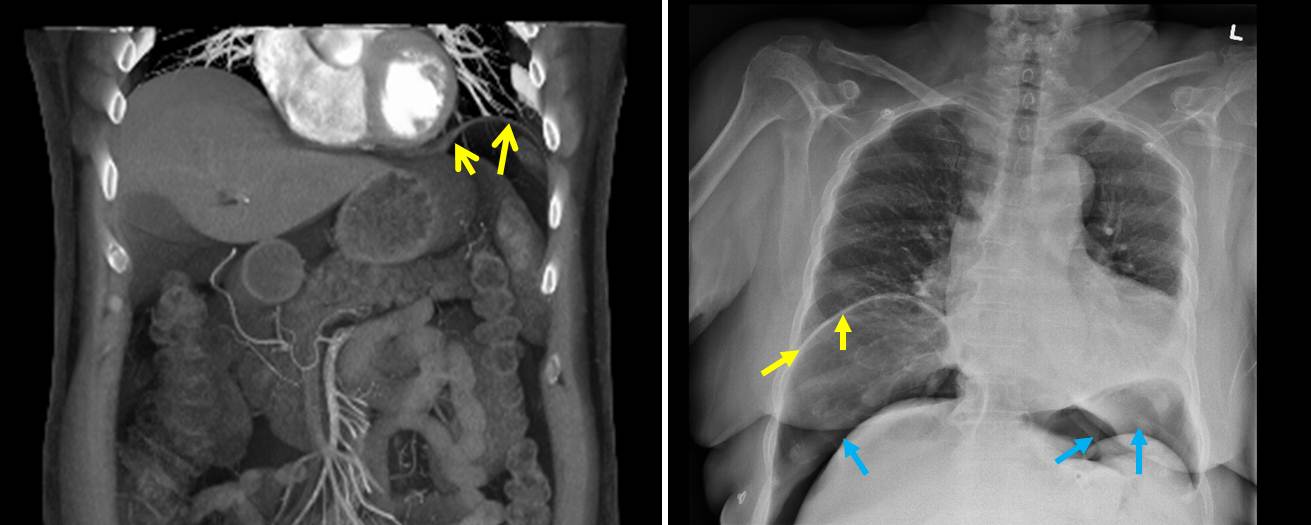 This digitally created image is measured in Hounsfield units (HUs) on a scale of -1000 HU to +1000 HU. The smaller the HU the less dense the object. Here are some important things to keep in mind regarding Hounsfield units:
Air is the least dense medium imagined, and is given a value of -1000 HU. It will appear BLACK on a CT scan.
Fat falls into the rang elf -40 to-100 HU.
Water is set to be 0 HU.
Bone is one of the most dense mediums imaged, and falls into the 400 to 600 HU range. It will appear WHITE on a CT scan.
ORIENTATIONS USED IN CT SCANS
Given the nature of how these scans are conducted, there are different orientations one can utilize to read through the CT scan in question.
Axial Orientation: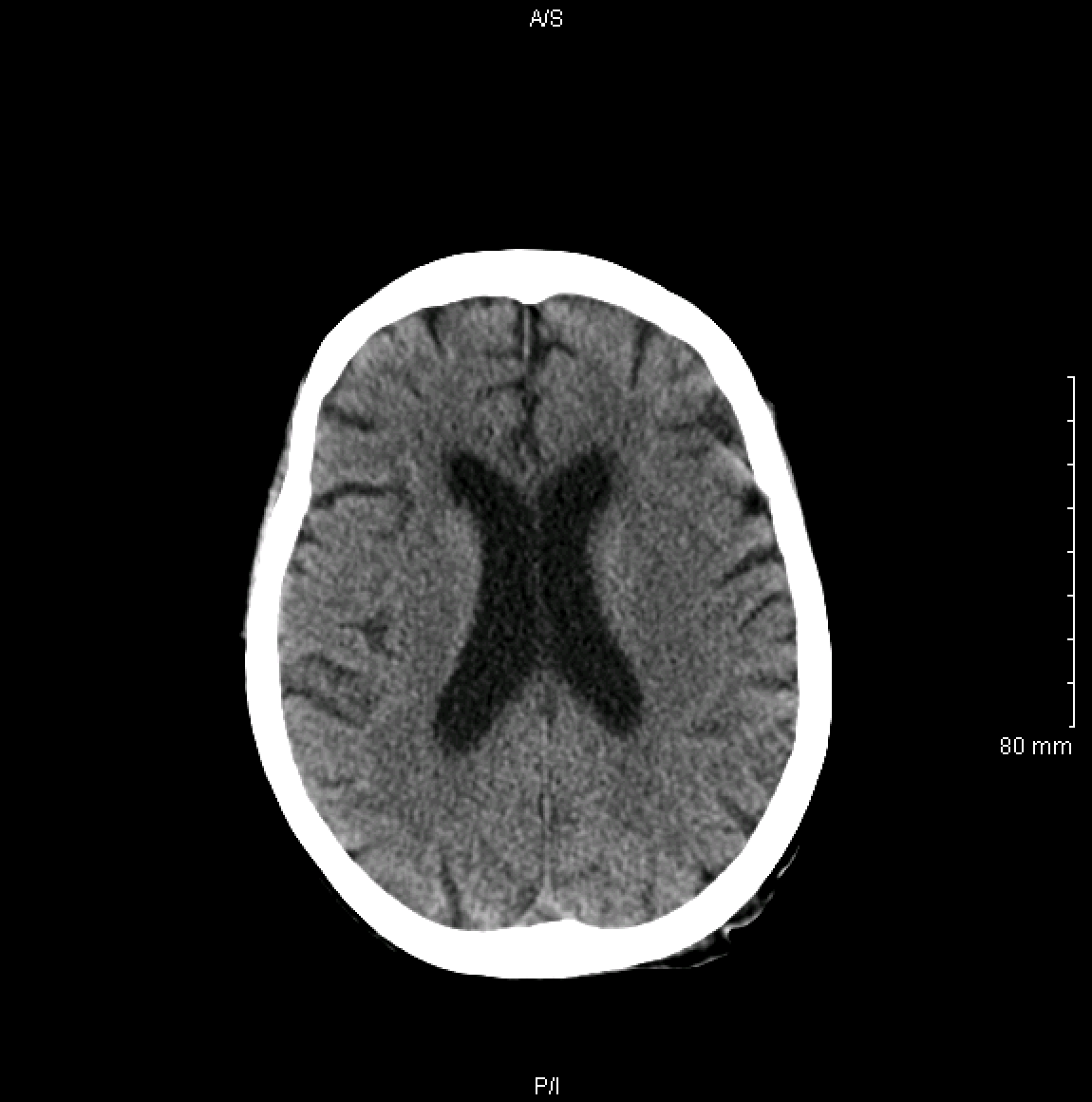 Coronal Orientation: