WHAT IS IT? 
A primary CNS lymphoma refers to a rare, aggressive form of non-Hodgkin lymphoma that is limited to central nervous system (brain parenchyma, spinal cord, eyes, cranial nerves, or leptomeninges) at the time of diagnosis. This malignancy is characterize as a diffuse large-cell of B-cell origin.
WHY IS IT A PROBLEM?
Tumors within the CNS can impinge on important structures causing serious neurological complications.
WHAT MAKES US SUSPECT IT?
Risk factors:
Old age (median age 60), slight male predominance, immunosuppression (AIDS, SCID, immunosuppressive therapies) CD4 count below 50, EBV infection present in almost all cases.
Chief Complaints: primary central nervous system (PCNS) lymphoma typically presents with manifestation(s) of an intracranial mass lesion, including
focal neurologic deficits, including hemiparesis
mental status changes
cognitive dysfunction, including confusion and disorientation
neuropsychiatric symptoms
manifestations of increased intracranial pressure, including headache and lethargy
visual symptoms, including blurred vision and floaters
seizures
HOW DO WE CONFIRM A DIAGNOSIS?
Contrast-enhanced magnetic resonance imaging (MRI) of brain (and spine if myelopathic or radicular manifestations are present)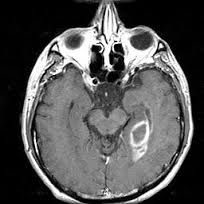 Positive EBV PCR in CSF: the presence of EBV DNA in the CSF at the time of diagnosis is very specific to this condition.
**Definitive diagnosis requires brain biopsy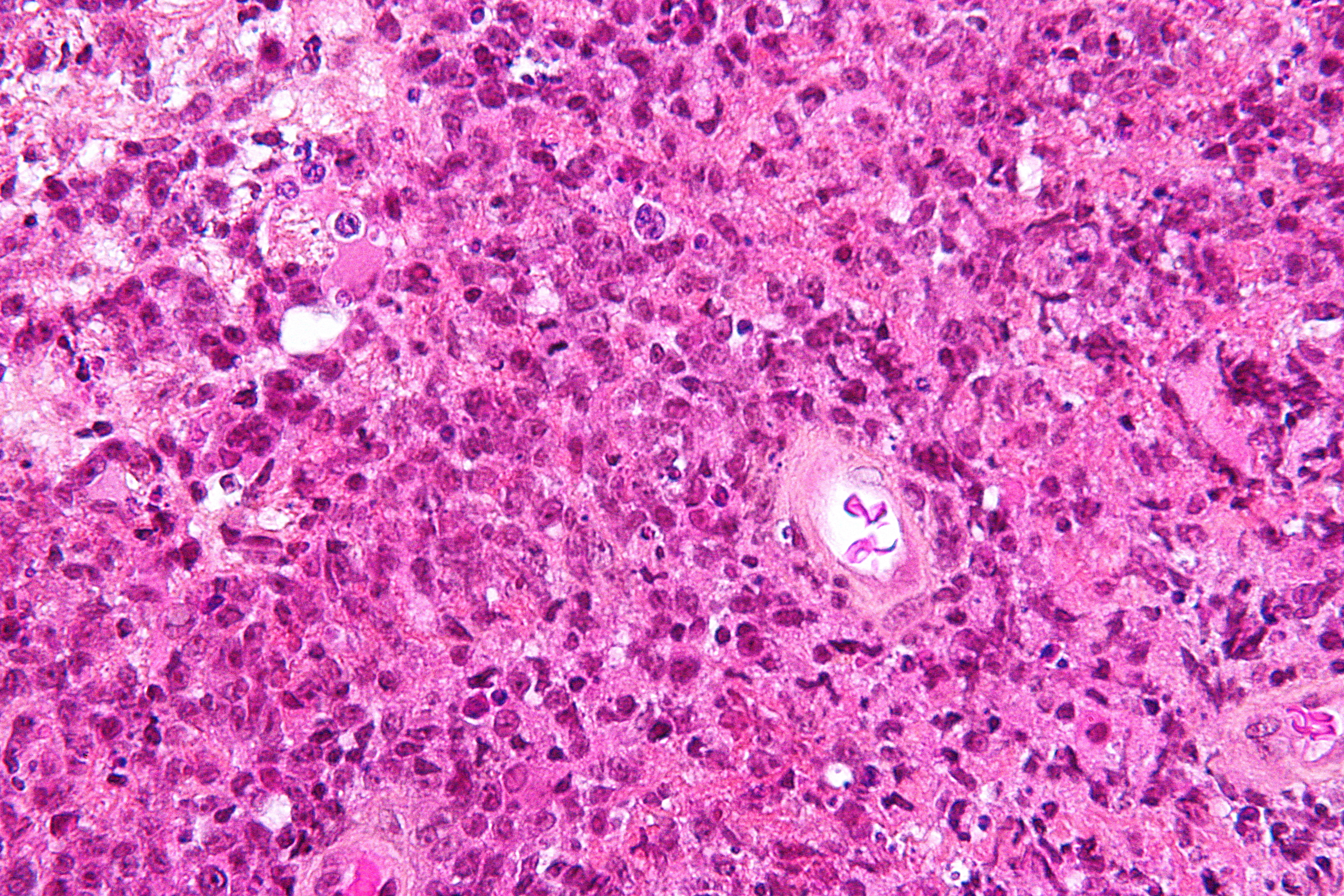 HOW DO WE RULE OTHER DIAGNOSES OUT?
The presence of the EBV virus in the CSF will help rule out other diagnosis.
HOW DO WE TREAT IT? 
Treat with high-dose methotrexate (anti-folate, inhibits dihydrofolate reductase) + steroids ± RT (radiation therapy)
HOW WELL DO THE PATIENTS DO?
*Median survival 10-20 months
*5-year survival 20%-30%
WAS THERE A WAY TO PREVENT IT? 
No clear prevention methods, however avoiding states of prolonged immunosuppression may lower risk of developing primary CNS lymphoma
WHAT ELSE ARE WE WORRIED ABOUT? 
AIDS: patients with primary CNS lymphoma activation might have an underlying AIDS infection (which is causing immunosuppression)
OTHER HY FACTS?
EBV is associated with increased risk of primary CNS lymphoma (in immunocompromised patients).
Ring-enhancing brain lesion in AIDS can be a result of primary CNS lymphoma (can be confused with toxoplasmosis). Primary central nervous system lymphoma (PCNSL) is the second most common cause of ring-enhancing lesions with mass efiect in HIV. 
FURTHER READING
Page Updated: 02.04.2016