VIDEO INTRODUCTION
WHAT IS IT?
Acute pancreatitis is inflammation of the pancreas that occurs in an acute setting, and it is caused by the autodigestion of the pancreas by pancreatic enzymes.
Specific causes:
Gallstones (usually in ampullae, causing reflux of pancreatic enzymes).
Alcohol
Idiopathic
Drugs (sulfa drugs, NRTIs, protease inhibitors)
Hypertriglyceridemia (> 1000 mg/ dL) can cause acute pancreatitis
WHY IS IT A PROBLEM?
The release of pancreatic enzymes can be very damaging to the pancreas (and the surrounding tissues as well) leading to severe pain, infection, hemorrhage, and multiorgan failure. Essentially as the pancreas is auto-digested, trypsin is prematurely activated which in turn leads to the activation of many other enzymes. This all results in liquefactive necrosis of the pancreas, and fat necrosis/saponification of the peri-pancreatic fat.
This necrosis can spread to the peri-umbilical and flank (retro-peritoneum) regions that can lead to hemorrhage here as well.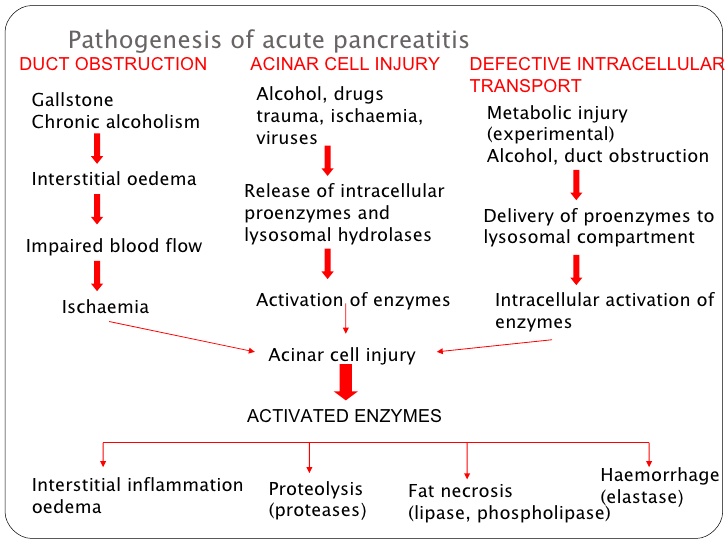 WHAT MAKES US SUSPECT IT?
Risk factors: alcoholism, history of gallstones
Chief complaint: abdominal pain radiating to the back. Can be accompanied by anorexia, nausea/vomiting, and abdominal distention.
*Can also present as periumbilical pain
HOW DO WE CONFIRM A DIAGNOSIS?
Diagnosis of acute pancreatitis requires ≥ 2 of the following criteria (source):
Abdominal pain consistent with pancreatitis
Serum amylase and/or lipase > 3 times upper limit of normal
Characteristic findings from abdominal imaging
Labs: increased amylase, lipase (lipase is most specific to the pancreas). Hypocalcemia (due to calcium usage/deposition during fat saponification)
Ultrasound: this imaging modality can be used to assess for the visual findings of acute pancreatitis. It can also be used to evaluate for gallstones (one of the most common causes of acute pancreatitis)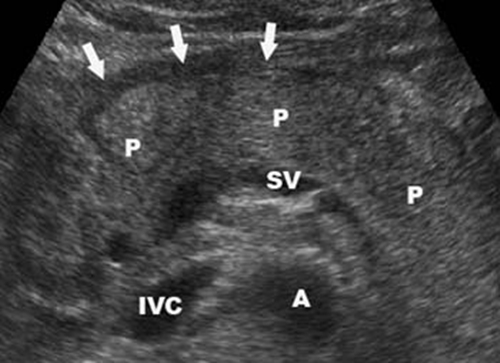 CT scan: exudative pancreatitis (with edema) can be visualized.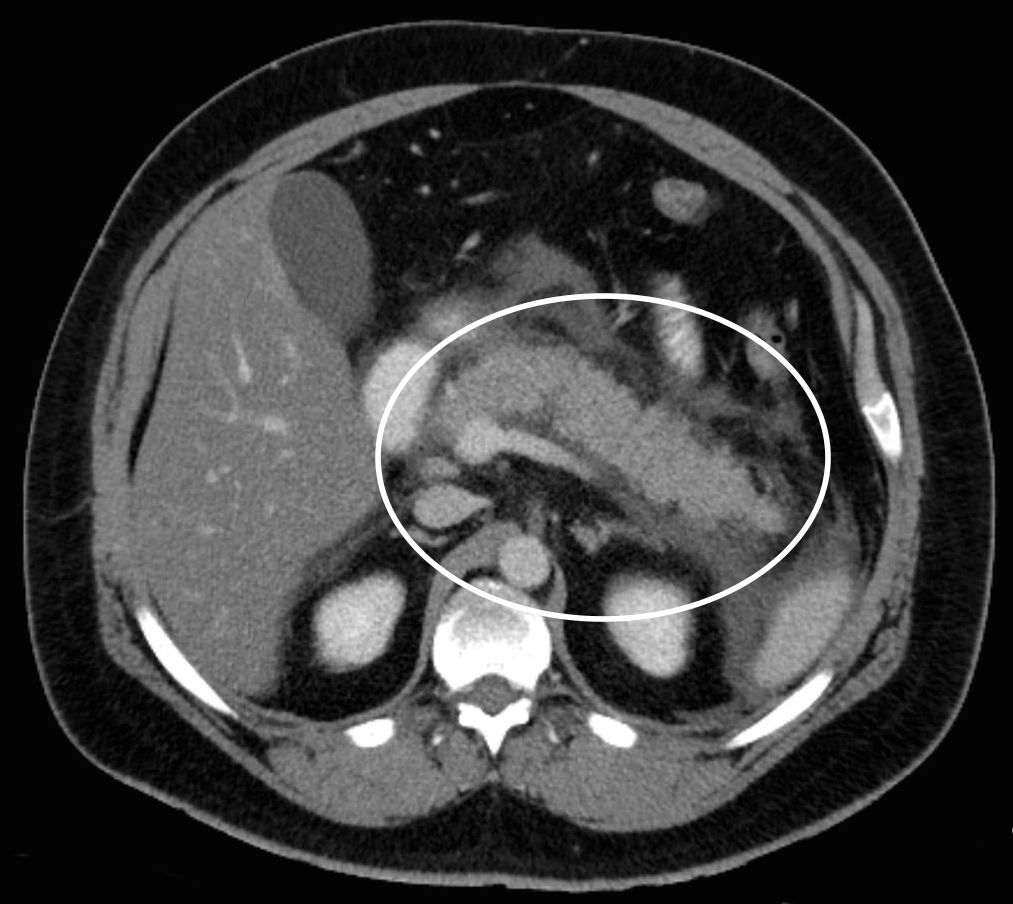 HOW DO WE RULE OTHER DIAGNOSES OUT?
Abdominal imaging combined with elevated serum lipase levels (which are fairly specific to the pancreas) together provide strong evidence for acute pancreatitis)
HOW DO WE TREAT IT?
Aggressive hydration: using IV fluids such as Ringer's lactate solution will prevent renal failure and maintain urine output.
Feeding: the route (oral vs. IV) depends on a few factors including severity of the pancreatitis as well as if the patient has nausea/vomiting. Generally speaking oral feeding is acceptable for less sever cases that don't have nausea/vomiting and IV nutrition is utilized in more severe cases where patients are not able to tolerate oral feedings (source)
Optimal treatment will depend on the underlying cause however likely includes the usage of:
Prophylactic antibiotics
Analgesics for pain
Protease inhibitors
Cholecystectomy (if cause is gallstones, most common)
HOW WELL DO THE PATIENTS DO?
Acute pancreatitis usually will resolve in about a few days, however a small fraction of cases are fatal (source)
WAS THERE A WAY TO PREVENT IT?
Some causes of pancreatitis (such as alcohol abuse) are preventible.
WHAT ELSE ARE WE WORRIED ABOUT?
Shock due to peripancreatic hemorrhage and blood volume loss.
Disseminated Intravascular Coagulation (DIC) is a serious complication that can occur as a result of acute pancreatitis
Acute Respiratory Distress Syndrome (ARDS) is also a very serious complication that can occur
Hypocalcemia (calcium collects in pancreatic calcium soap deposits and levels decrease in the blood)
Pancreatic pseudocyst: lined by granulation/fibrous tissue that lines the necrotic tissue. This can rupture and hemorrhage.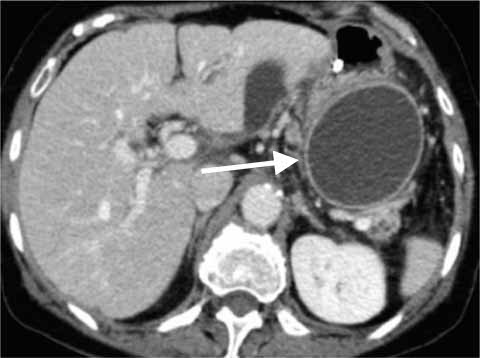 Pancreatic abscess: often caused by E coli infection, and this can present with abdominal pain, high fever, and continuously elevated amylase.
OTHER HY FACTS?
Acute pancreatitis can have many different causes: Idiopathic, gallstones, ethanol, trauma, steroids, Mumps, autoimmune destruction of pancreas, scorpion stings, hypertriglyceridemia (>1000 mg/dL), hypercalcemia, endoscopic retrograde cholangiopancreatography (ERCP), medications.
Hyperparathyroidism can cause acute pancreatitis by causing hypercalcemia.
ARCHIVE OF STANDARDIZED EXAM QUESTIONS
This archive compiles standardized exam questions that relate to this topic.
FURTHER READING
Page Updated: 02.02.2016