WHAT IS IT? 
Reactive arthritis (Reiter syndrome): this is a form of inflammatory arthritis that is a reaction to a prior infection experienced by the patient. It is important to appreciate that it is NOT a current infection of the arthritic joint. Patients will present with symptoms days to weeks after the instigating infection.
Causes: Chlamydia, Shigella, Salmonella, Yersinia, Campylobacter as well as other GI/urinary infections
WHY IS IT A PROBLEM?
While the pathophysiology of this condition is not completely clear, it is classified as an autoimmune disorder that is triggered by a GI/urinary microbe. Often times the inciting pathogen has been cured at the time of the development of arthritic symptoms, and the process seems to be associated with molecular mimicry that ultimately leads to inflammation within the joint space (as well as other locations of the body).
WHAT MAKES US SUSPECT IT?
Risk factors: sexual activity, past infection (GI or genitourinary), B27 HLA, male
Chief complaint: classic triad of arthritis, urethritis/cervicitis, and conjunctivitis/uveitis
Inflammatory arthritis: swelling of a joint asymmetrically is a typical presentation.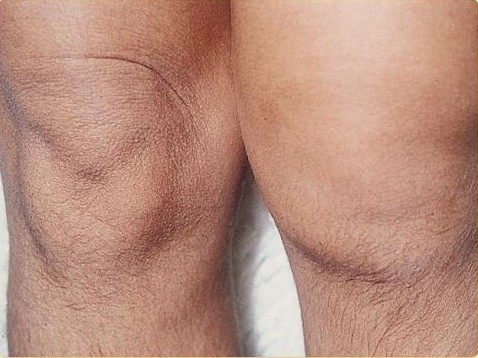 Conjunctivitis and uveitis: inflammation of the uvea/conjunctiva is common in patients (make sure to inspect the eyes)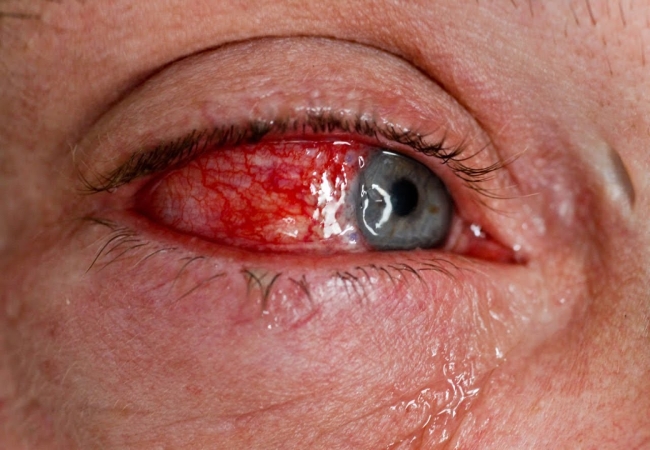 Urethritis (men) cervicitis (women): inflammation of the either the urethra or cervix can be seen in patients as well. Can present as painful urination and discharge.
*Ask patients about past history of infection! 
HOW DO WE CONFIRM A DIAGNOSIS?
No diagnostic criteria for this condition: diagnosis based upon information above, as well as exclusion. That being said here are some of the findings one could expect:
Elevated ESR
Elevated C-reactive protein
Leukocytes in synovial fluid: even though this is an aseptic condition, leukocytes will be present where there is inflammation.
HOW DO WE RULE OTHER DIAGNOSES OUT?
Synovial fluid does not grow pathogens in culture: this is an aseptic inflammation of the knee, and the possibility of septic arthritis can be excluded if no causal pathogens can be isolated from the synovial fluid.
Serology: if rheumatoid factor, antinuclear antibodies, and anti-Borrelia burgdorferi and antistreptococcal antibodies are absent diagnosis of reactive arthritis becomes more likely.
HOW DO WE TREAT IT? 
Usually this condition self removes but in severe cases patients can be given NSAIDs,steroids (very severe inflammation) or other disease-modifying anti rheumatic drugs/DMARDs (such as sulfasalazine)
HOW WELL DO THE PATIENTS DO?
Patients do well, and the
WAS THERE A WAY TO PREVENT IT? 
Preventing the initial infection (i.e. using condoms to avoid urninary infections/STIs) will prevent reactive arthritis from occurring.
WHAT ELSE ARE WE WORRIED ABOUT? 
Underlying infection: while most of the time this infection has been cleared, it is worth making sure the patient does not have a current casual infection that is going untreated.
OTHER HY FACTS?
"Can't pee, can't see, can't clime a tree" is a common way to remember reactive arthritis given its catchy description of the disease symptoms.
FURTHER READING
Page Updated: 01.25.2016