WHAT IS IT? 
Carpal tunnel syndrome is entrapment of the median nerve (from elevated pressure) in the carpal tunnel which causes nerve compression. Anything that causes compression of the median nerve may be responsible for this syndrome including: myxedema from hypothyroidism, fluid compression (during pregnancy), compression from wrist flexion (while sleeping), and inflammation (such as with rheumatoid arthritis).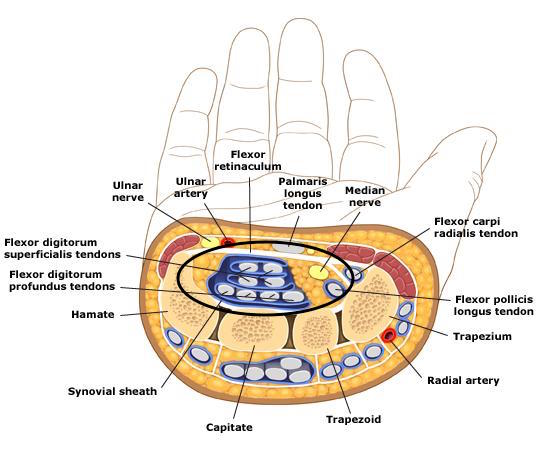 WHY IS IT A PROBLEM?
Compression on this nerve (ultimately which results in ischemia) will cause abnormal sensation (tingling/paresthesia), pain, weakness, and numbness in the regions of the median nerve.
WHAT MAKES US SUSPECT IT?
Risk factors: pregnancy, rheumatoid arthritis, hypothryoidism
Sensory abnormalities in median nerve region: can include numbness, pain, tingling, etc.
Patient will likely present with chief complaint referring to the hand in general
Patients might initially present with only symptoms at night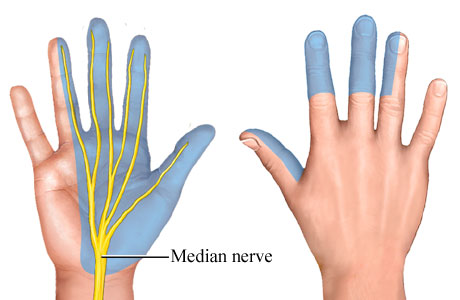 Loss/impairment of thumb abduction: the median nerve controls the abductor pollicis brevis (the muscle responsible for thumb abduction).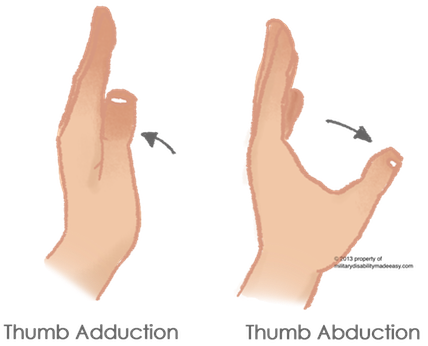 Tinel sign: tingling on percussion/tapping (or sustained applied pressure) of carpal tunnel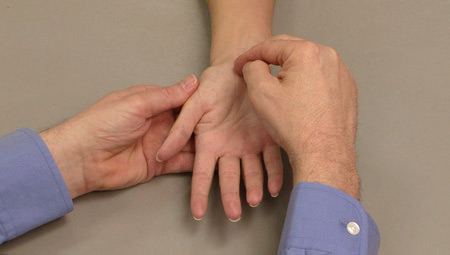 Phalen maneuver: tingling with forced wrist flexion (sustained for ~60 sec)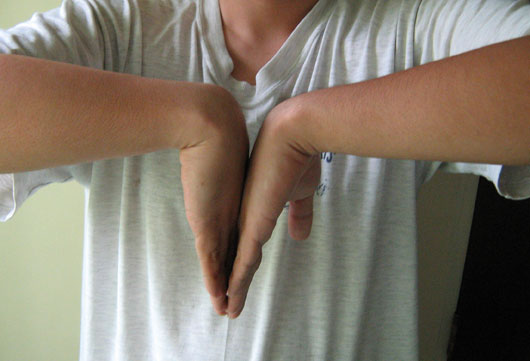 HOW DO WE CONFIRM A DIAGNOSIS?
Nerve conduction studies: Reported diagnostic sensitivity of 49%-84% and specificity of 95%-99% (source)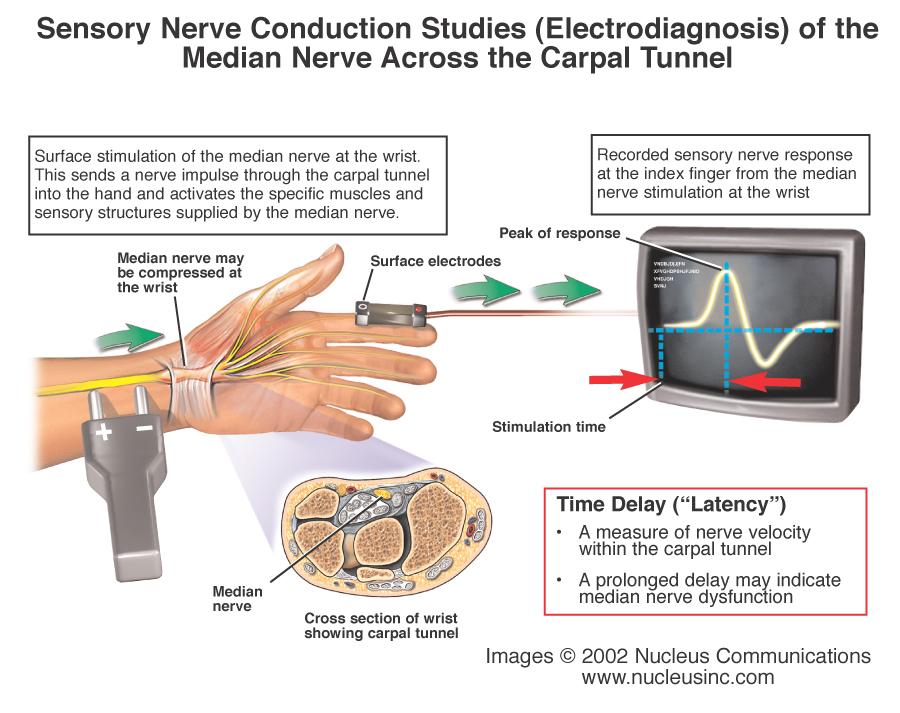 Carpal tunnel ultrasound might also have utility in aiding in a diagnosis (increase in median nerve cross sectional area might support diagnosis).
HOW DO WE RULE OTHER DIAGNOSES OUT?
*Test nerve function proximal to the carpal tunnel If there is any neural deficits above the level of the carpal tunnel (pronator drift, proximal arm weakness, etc) then carpal tunnel cannot be the ONLY diagnosis.
HOW DO WE TREAT IT? 
Night splint: this is a conservative treatment, it keeps the wrists from being flexed during sleep.
Steroid injections can stop inflammation in the carpal tunnel
Surgical treatment (carpal tunnel release): a definite treatment option, the flexor retinaculum is cut/released.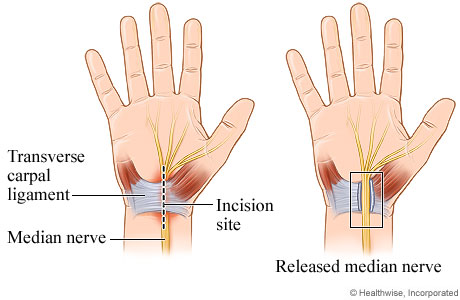 HOW WELL DO THE PATIENTS DO?
Many patients will respond to nonsurgical therapy or resolve spontaneously.
Those who undergo surgery do quite well, and the surgery is curative.
WAS THERE A WAY TO PREVENT IT? 
A clear means of prevention does not exist as of now. There is the belief that environmental factors (such as excessive typing) are related, however the supporting evidence is far from definitive.
WHAT ELSE ARE WE WORRIED ABOUT? 
Multiple Myeloma: amyloid depositions from multiple myeloma in the median nerve can lead to carpal tunnel syndrome.
OTHER HY FACTS?
The median nerve originates from nerve roots C5-T1
The carpal tunnel contains 9 flexor muscles and the median nerve.
ARCHIVE OF STANDARDIZED EXAM QUESTIONS 
This archive compiles standardized exam questions that relate to this topic.
FURTHER READING
Page Updated: 01.23.2016