WHAT IS IT?
Prostatitis refers to inflammation of the prostate.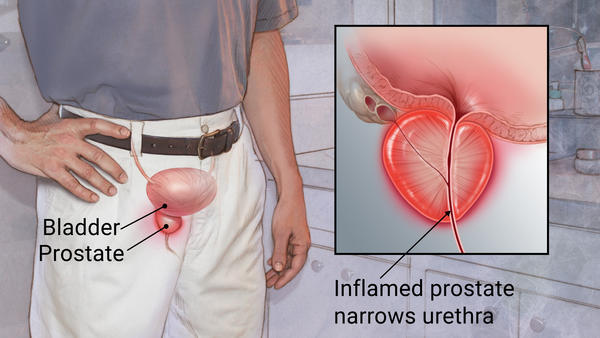 WHAT CAUSES IT?
This can be caused by infectious processes. Casual pathogens include those that cause urinary tract infections:
WHAT IS THE INTIAL PRESENTATION FOR THIS CONDITION?
Patient Complaints (Chief Complaints):
Detection On Medical Studies:
CLINICAL WORKUP: SERUM STUDIES
WHAT IS OUR THRESHOLD FOR DIAGNOSIS?
ARCHIVE OF STANDARDIZED EXAM QUESTIONS 
This archive compiles standardized exam questions that relate to this topic.
Page Updated: 01.31.2017