WHAT IS IT?
Rectocele refers to a specific type of POSTERIOR vaginal wall defect where the ANTERIOR portion of the rectum will protrude towards the vagina/vaginal canal. A rectocele falls under the broader category of a pelvic organ prolapse.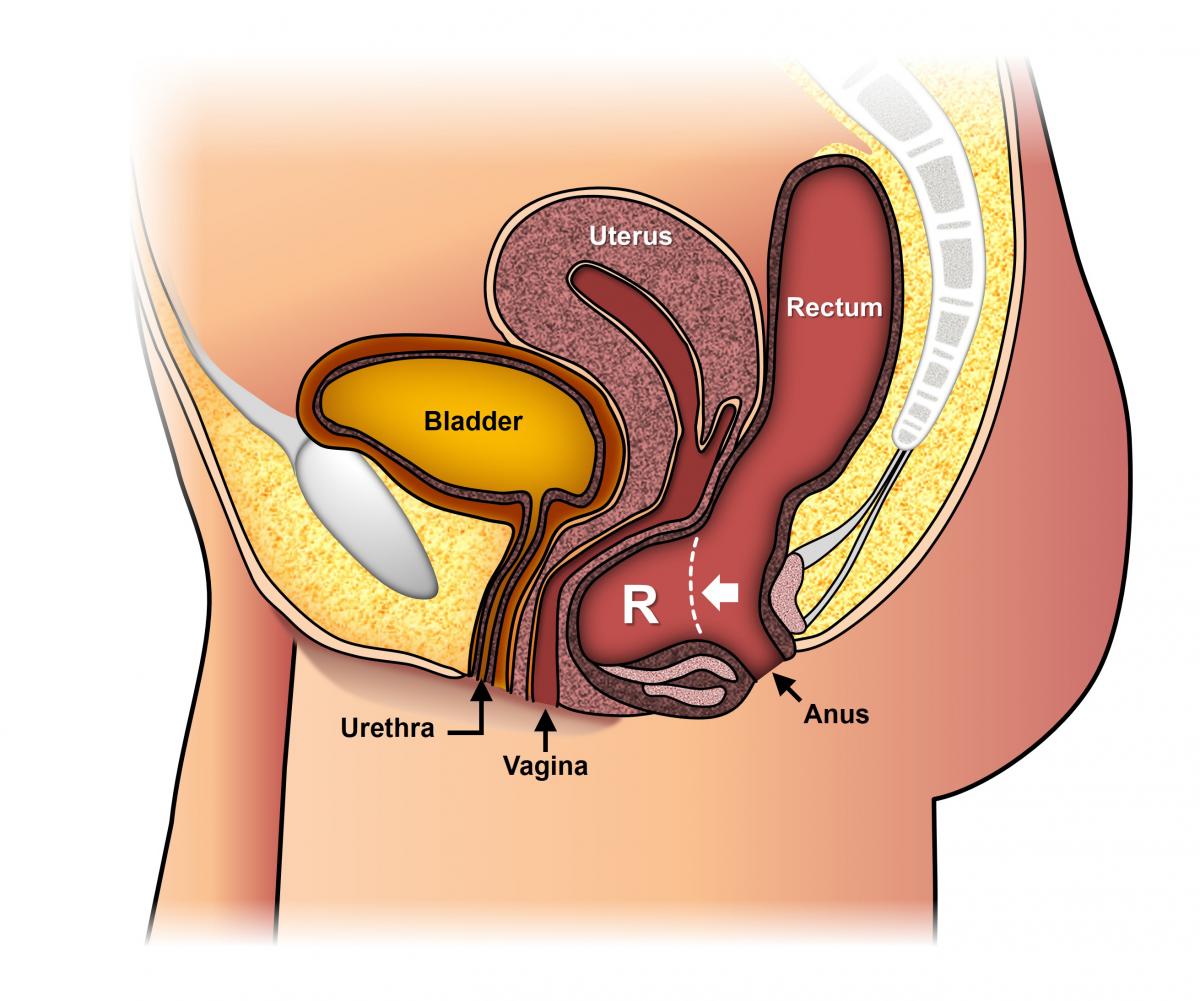 WHAT CAUSES IT?
Loss of connective tissue and/or muscular support of the pelvic floor is responsible for various types of pelvic organ prolapse (including rectocele). This can occur due to following causes:
Birthing trauma
Iatrogenic trauma 
Chronic constipation/straining during bowel movements 
WHAT IS THE INTIAL PRESENTATION FOR THIS CONDITION?
Patient Issues/Chief Complaints:
No symptoms: many cases of rectocele are completely asymptomatic
Difficulty moving bowels: patients may need to brace the wall of the vagina to have a bowel movement.
Vaginal fullness 
Difficult/painful intercourse 
Detection On Medical Workup:
Detection during pelvic exam
WHAT ARE IMPORTANT ELEMENTS OF THE MEDICAL HISTORY?
Risk Factors:
History of vaginal delivery, older age, increasing parity, obesity
WHAT ARE IMPORTANT FEATURES OF THE PHYSICAL EXAM?
Pelvic Exam:
Anterior rectal wall weakness/prolapse can be appreciated on a digital rectal exam
WHAT IS OUR THRESHOLD FOR DIAGNOSING THIS CONDITION?
A pelvic exam showing anterior rectal wall weakness/prolapse typically is all that is needed for a diagnosis.
HOW DO WE MANAGE A PATIENT WITH THIS DIAGNOSIS?
Page Updated: 01.30.2017