WHAT IS IT?
Choledocholithiasis is a condition characterized by a gall stone that is impacted in the common bile duct (also called common bile duct stone).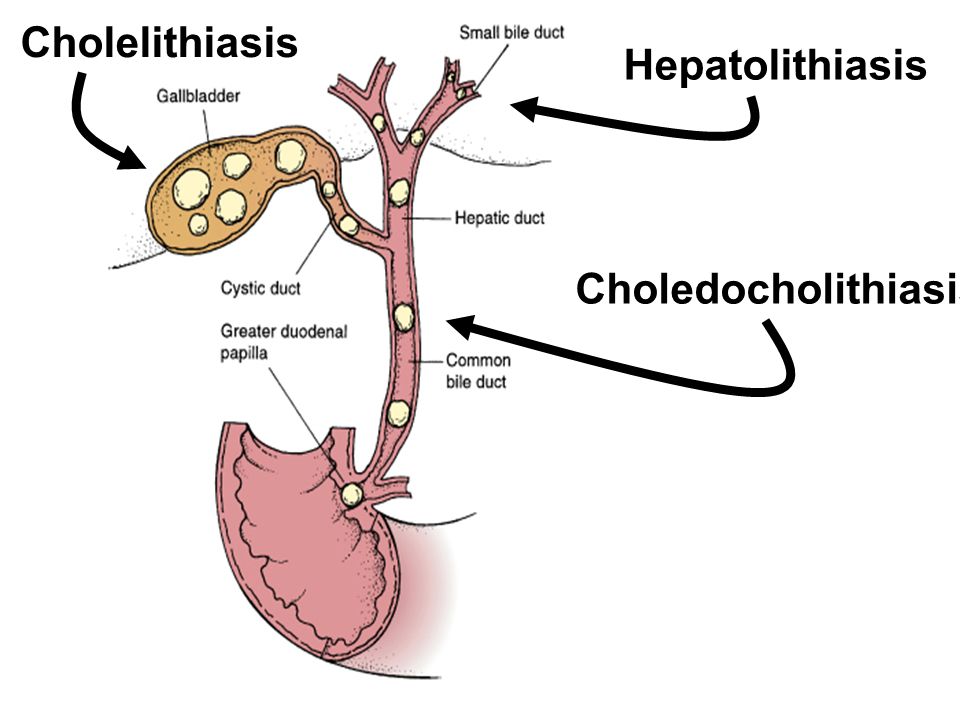 WHAT IS THE INTIAL PRESENTATION FOR THIS CONDITION?
Patient Issues/Chief Complaints:
Detection On Medical Workup:
Elevated bilirubin often present in serum studies.
WHAT ARE IMPORTANT FEATURES OF THE PHYSICAL EXAM?
Vital Signs:
No fever should be present in this condition
CLINICAL WORKUP:SERUM STUDIES
Complete Metabolic Panel (CMP):
Elevated serum bilirubin: direct will often be elevated, however indirect can be elevated as well.
CLINICAL WORKUP:IMAGING
Transabdominal ultrasound:
Can visualize the stone in the common bile duct.
If negative will not rule out this condition (may not be able to visualize the stone by this means.
MRCP:
Can be used in the setting of a equivocal ultrasound to diagnose this condition.
HOW DO WE MANAGE A PATIENT WITH THIS DIAGNOSIS?
ERCP can be used to remove the stone.
ARCHIVE OF STANDARDIZED EXAM QUESTIONS 
This archive compiles standardized exam questions that relate to this topic.
Page Updated: 01.22.2017