OVERVIEW
Intussusception refers to a process in which part of the bowel telescopes into itself. This page is dedicated to intussusception in children simply because it is in pediatric cases where intussusception becomes more of a clinical issue (adult cases of intussusception rarely cause medically relevant issues).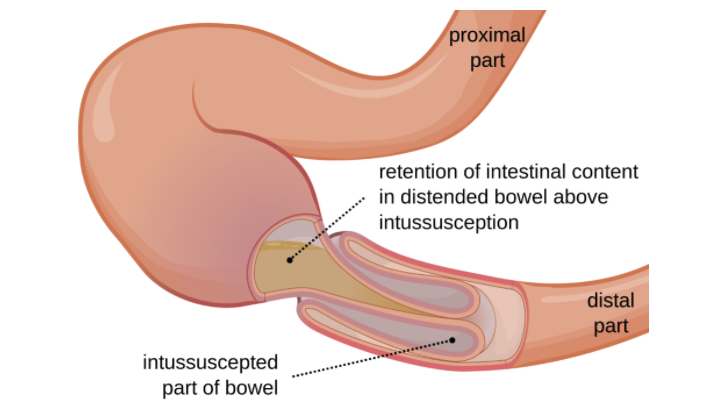 WHY IS IT A PROBLEM?
Intussusception (especially in children) can lead to bowel obstruction and the passing of bloody stools.
WHAT MAKES US SUSPECT IT?
Initial Presentation:
Bloody stools (often called "current jelly stool")
Abodminla pain 
Emesis 
Abdominal Exam (Physical Exam):
Abdominal mass may be palpated: may be described as "sausage shaped"
Abdominal tenderness also if often present
Legs drawn up: especially on test questions patients will "draw up their legs" to try and alleviate their abdominal pain.
CLINICAL WORKUP
Imaging Studies:
Barium enema (air contrast): this is the preferred means of diagnosis and also has therapeutic benefit.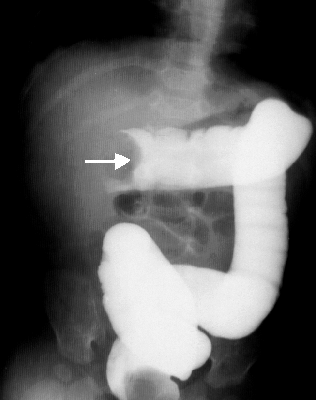 Abdominal CT scan may also show the intussusception however is less commonly used (compared to the barium enema).
Page Updated: 12.06.2016