OVERVIEW
Congenital gut malrotation (malrotation) refers to  a spectrum of congenital abnormalities (of placement/fixation) of the midgut (i.e. bowel) in the peritoneal cavity.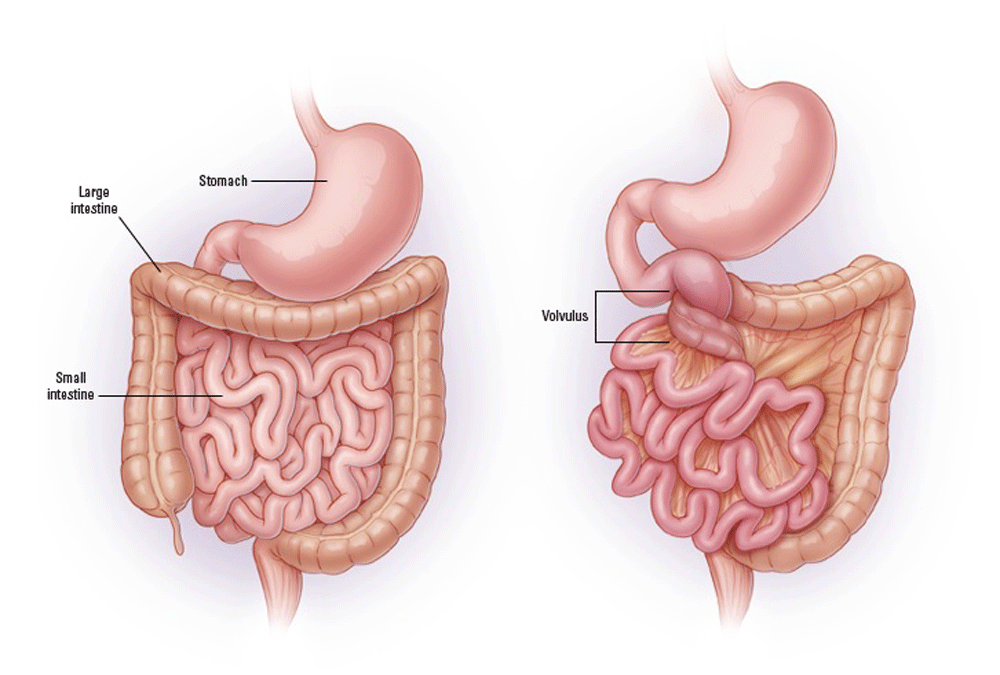 WHAT CAUSES IT?
Error during gut development are responsible for this condition.
WHY IS IT A PROBLEM?
Malrotation increases the chance of midgut volvulus which can lead to small bowel obstruction.
WHAT MAKES US SUSPECT IT?
Initial Presentation:
Page Updated: 12.06.2016