OVERVIEW
Biliary atresia refers to condition where the bile ducts inside/outside the liver do not have normal openings/are obstructed.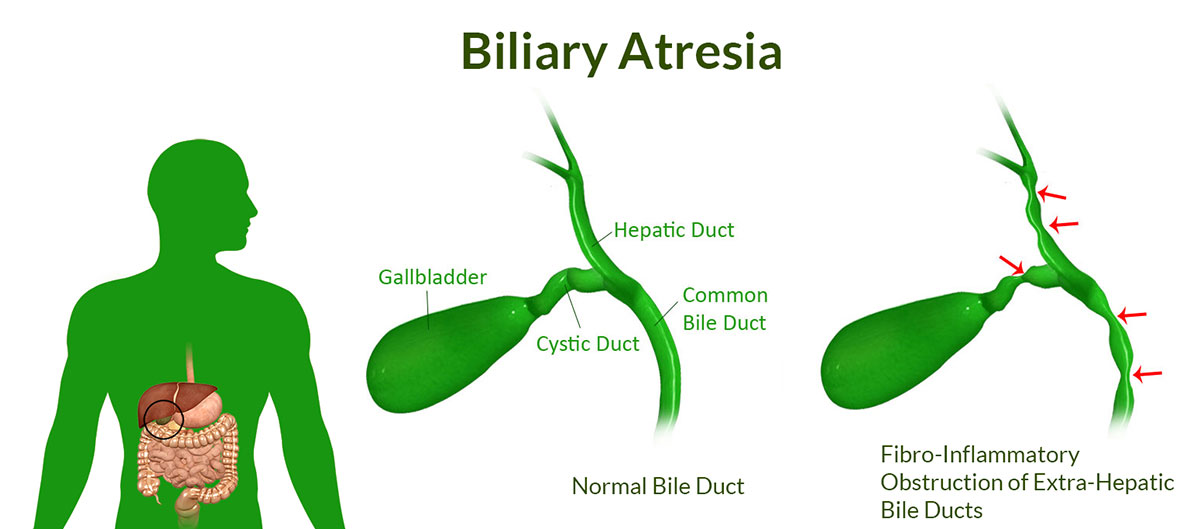 WHY IS THIS A PROBLEM?
Bile will build up and can ultimately damage the liver.
WHAT MAKES US SUSPECT IT?
Initial Presentation:
Neonatal jaundice 
Light colored stools
CLINCIAL WORKUP
Serum studies:
Hyperbilirubinemia: 

direct bilirubin

can also be elevated in this condition.
ARCHIVE OF STANDARDIZED EXAM QUESTIONS 
This archive compiles standardized exam questions that relate to this topic.
Page Updated: 11.22.2016