OVERVIEW
A gastric volvulus refers to mechanical issue of the stomach. It is a condition where the body of the stomach becomes completely twisted.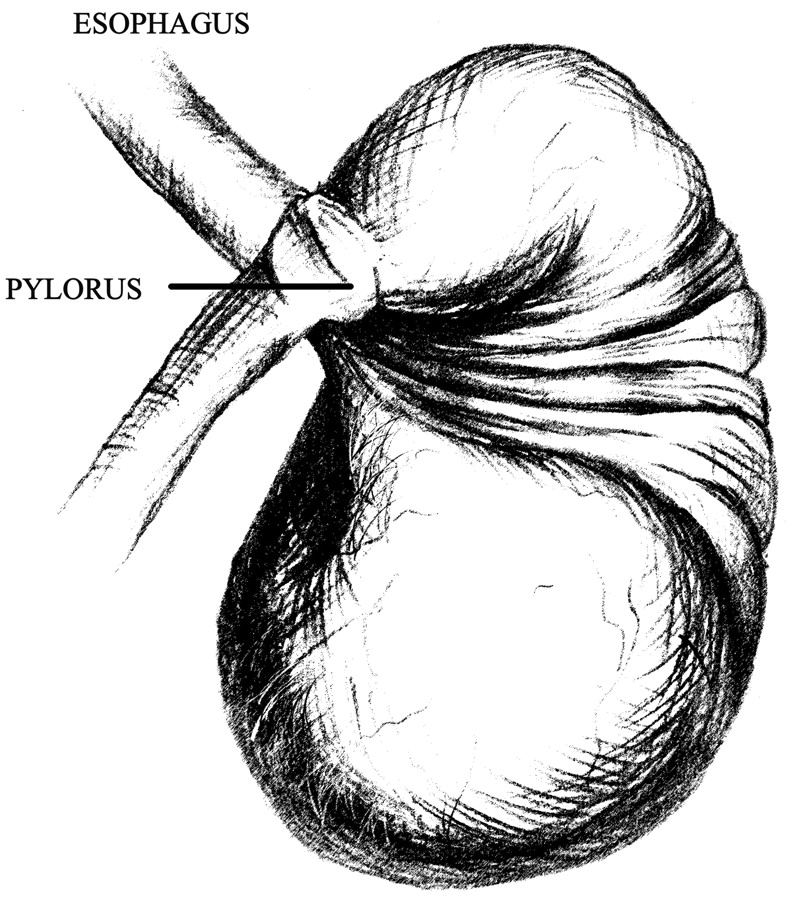 WHY IS IT A PROBLEM?
Twisting of the stomach in this fashion will not only impede the flow of food/drink thought the GI tract, but can also cause ischemia to the stomach. An acute gastric volvulus is an emergency.
WHAT MAKES US SUSPECT IT?
Risk factors
Hiatal hernia, diaphragmatic hernia
Initial Presentation
Nausea
Vomiting
Epigastric pain
Abdominal Exam:
Bowel sounds: are often present due to the acute nature of this condition. Only after the condition has persisted for a long time will they become decreased/absent.
CLINICAL WORKUP
Inability to pass nasogastric tube: this should trigger one to consider the possibility of a gastric volvulus.
OTHER INFO
Borchardt's triad refers to symptoms characteristic of gastric volvulus:
Sudden onset of severe upper abdominal pain,
Recurrent retching with production of little vomitus
Inability to pass a nasogastric tube
Page Updated: 11.18.2016