OVERVIEW
Hirschsprung disease is a congenital condition that causes a megacolon.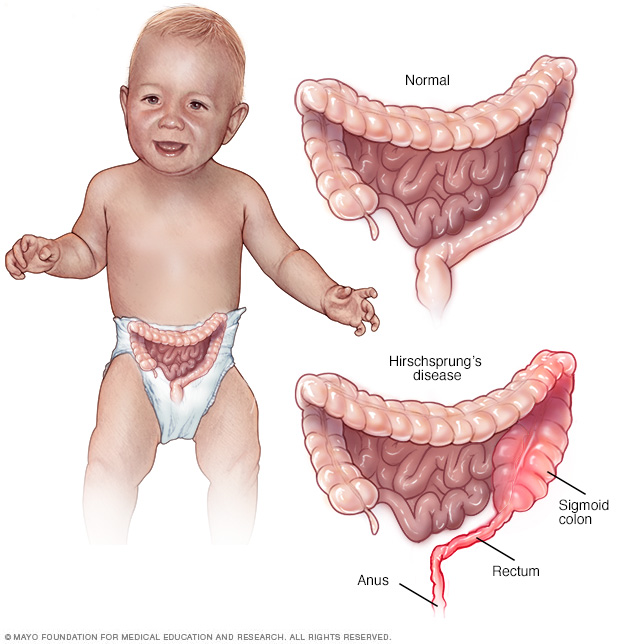 WHAT CAUSES IT?
Lack of ganglion cells in the distal segments of the colon.
WHAT MAKES US SUSPECT IT?
Risk Factors
Initial Presentation
Failure of newborn to pass meconium (usually happens in first 48 hours)
Billions vomiting
Physical Examination
Explosive bowel movement after rectal examination ("squirt sign")
CLINICAL WORKUP
ARCHIVE OF STANDARDIZED EXAM QUESTIONS 
This archive compiles standardized exam questions that relate to this topic.
Page Updated: 11.08.2016