OVERVIEW
A retinoblastoma is a malignant retinal tumor that often presents in childhood.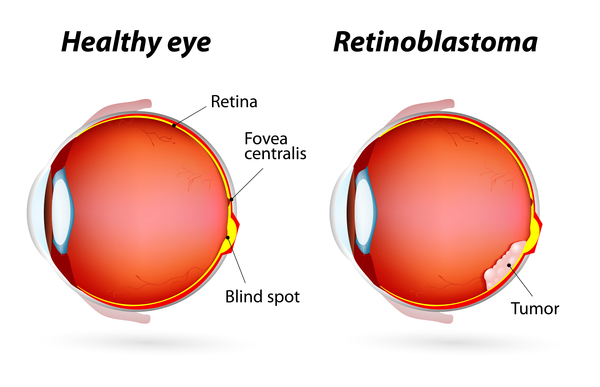 WHAT CAUSES IT?
Inactivating mutations of the Rb stupor suppressor gene: these inactivation may be familial/sporadic and will cause this condition to occur.
WHY IS THIS A PROBLEM?
A retinoblastoma is a highly malignant tumor that can spread in the body if not diagnosed/treated quickly.
WHAT MAKES US SUSPECT IT?
Initial Presentation:
Children often asymptomatic
White reflex in one eye
Physical exam:
HEENT exam can real:
CLINICAL WORKUP
WHAT ARE WE WORIED ABOUT?
Metastasis: this is a very maligngat tumor that can spread to the liver and brain if left untreated.
ARCHIVE OF STANDARDIZED EXAM QUESTIONS 
This archive compiles standardized exam questions that relate to this topic.
Page Updated: 11.08.2016