OVERVIEW
Pyloric stenosis refers to a congenital disorder that is characterized by the narrowing of the opening of the stomach to the duodenum.
WHAT MAKES US SUSPECT IT?
Initial Presentation:
Vomiting after feedings in a newborn.
Physical Exam:
Vital signs may reveal poor weigh gain.
General signs of dehydration:
Sunken in fontanel
Increased skin turgor
Abdominal exam:
Palpable olive shaped mass in right upper quadrant.
History Of Present Illness:
Type of vomiting: forceful/projective vomiting
Quality of vomitus: typically non-bilious/non-bloody
CLINICAL WORKUP
Serum studies may reveal the presence of hypokalemic metabolic alkalosis.
Abdominal ultrasound can be used to diagnose the pyloric stenosis.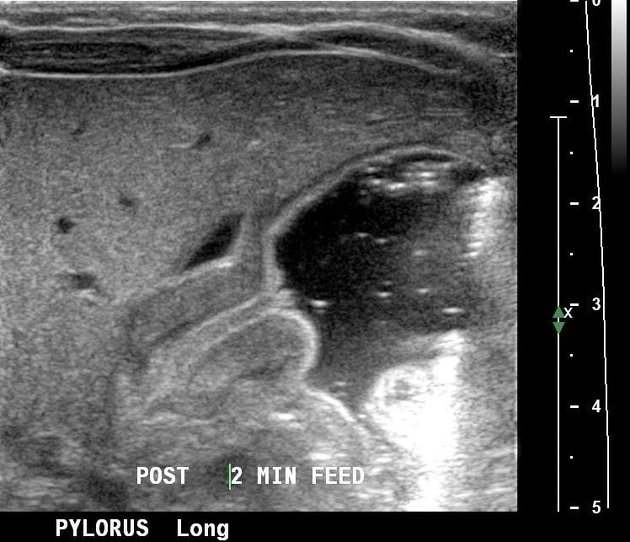 TREATMENT
Supportive measures:
Surgical correction:
Pyloromyotomy is the treatment of choice. Surgery is often needed to correct this issue.
ARCHIVE OF STANDARDIZED EXAM QUESTIONS
This archive compiles standardized exam questions that relate to this topic.
Page Updated: 11.06.2016