WHAT IS IT?
Goodpasture syndrome (anti-GBM disease) is a type II hypersensitivity reaction where autoantibodies are made against the glomerular basement membrane (GBM) and the alveolar basement membrane (Collagen IV specifically is targeted).
Cause: It is believed that injury to the pulmonary vasculature/glomerular basement membrane exposes antigens, which can cause a mounted immune response against them.
WHY IS IT A PROBLEM?
The production of these autoantibodies leads to the immune mediated destruction of the GBM as well as the alveolar basement membranes in the lung. As a result, patients present with renal and respiratory complications (bleeding at both sites is common).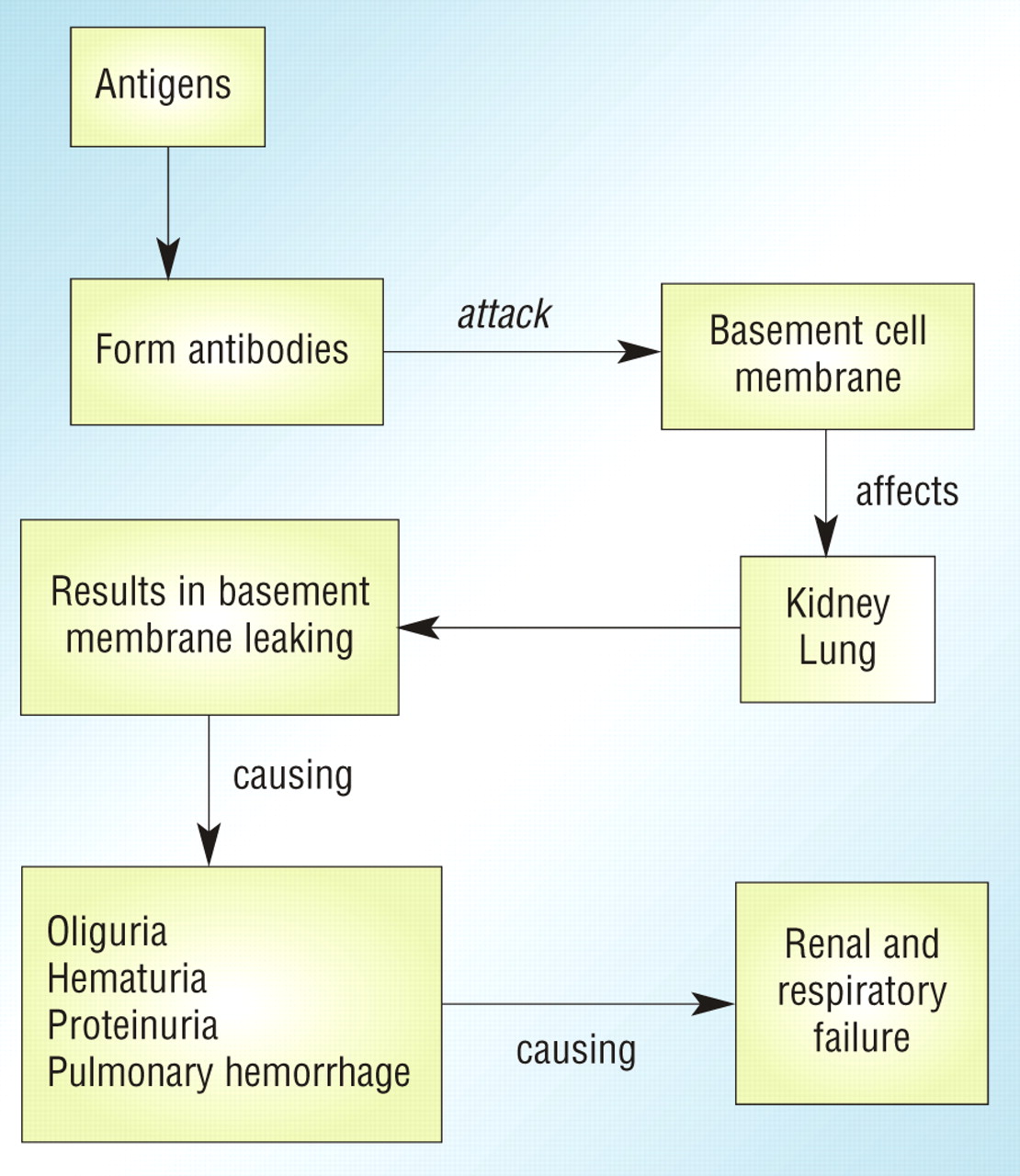 WHAT MAKES US SUSPECT IT?
Risk factors: DR2 HLA subtype, young adult males, caucasian, smokers (higher risk of alveolar damage)
Clinical presentation: hemoptysis and hematuria (foamy urine possible) are a common clinical presentation (these are the two that the Step exam may emphasize). Edema of the hands and feet is also possible.
Respiratory involvement is common and in addition to hemoptysis, a common chief complaint is dyspnea (+/- dry cough).
**Lung + renal involvement should suggest Goodpasture syndrome!
HOW DO WE CONFIRM A DIAGNOSIS?
Creatinine: can be elevated (although not always) dude to renal involvement.
Serology: anti-GBM antibody will be present in the patient's serum
Immunoflorescence (IF): Linear appearance of IgG deposition on both glomerular and alveolar basement membranes (which shows the presence of anti-GBM antibodies).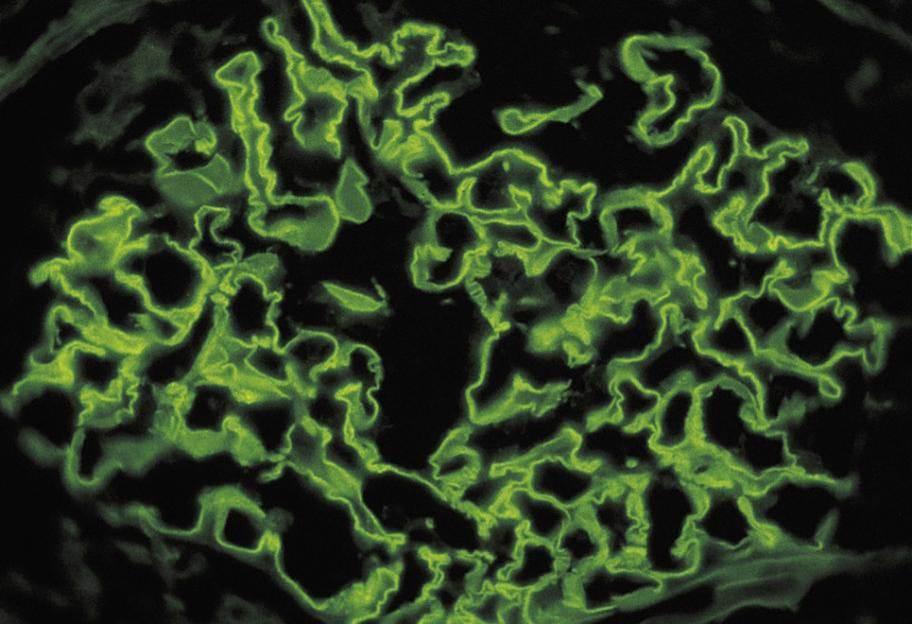 HOW DO WE TREAT IT?
Combination corticosteroids, cyclophosphamide, and plasmapheresis is the standard of care:
Corticosteroids such can be given in order to suppress the immune system (antagonizes arachidonic acid pathway)
Cyclophosphamide adds an Alkyl group to DNA, inducing death in cells (by impairing normal DNA function)
Plasmapheresis (plasma exchange) is conducted until the patient's blood is rid of the anti-GBM antibodies.
*Patients who smoke should quit in order to lower the risk of alveolar hemorrhage!
HOW WELL DO THE PATIENTS DO?
This disease is rapidly progressive and also fatal if untreated. With aggressive treatment the reported 5-year survival is ~80% (source)
WAS THERE A WAY TO PREVENT IT?
There are no clear methods of prevention for Goodpasture syndrome
WHAT ELSE ARE WE WORRIED ABOUT?
Restrictive lung disease can be caused by Goodpasture syndrome. Chronic damage can lead to fibrosis of the lungs.
Iron deficiency anemia can be caused by chronic bleeding.
OTHER HY FACTS?
Goodpasture syndrome is classified as a type 1 rapidly progressive glomerulonephritis (RPGN). This presents as a crescentic glomerulonephritis on light microscopy (crescent shaped presence of epithelial/fibrotic cells in the glomerulus).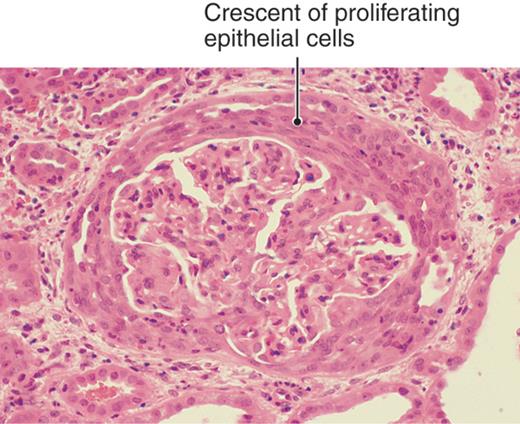 ARCHIVE OF STANDARDIZED EXAM QUESTIONS
This archive compiles standardized exam questions that relate to this topic.
FURTHER READING
Page Updated: 01.15.2016