WHAT IS IT?
Acute poststreptococcal glomerulonephritis (PSGN) is type III hypersensitivity reaction that occurs in the glomeruli of the kidney a couple of weeks after a group A streptococcal infection of the pharynx/skin. It is caused by immunocomplex deposition under the epithelial cells in the glomeruli.
Specific causes: Impetigo (most common) and pharyngitis (i.e. strep throat) are the precursor infection for PSGN (Staphylococcus aureus and pyogenes can both cause this condition)
WHY IS IT A PROBLEM?
The deposition of these immune complexes (IgG, IgM, and C3) in the glomeruli lead to their subsequent damage (due to a mounted immune response). This results in the loss of blood and protein from the serum into the urine. The loss of albumin can result in decreased oncotic pressure within the vasculature, ultimately leading to edema.
WHAT MAKES US SUSPECT IT?
*Often asymptomatic
Risk factors: previous strep infection, children
Hypertension: fluid overload/hypertension is possible in patients.
Hematuria: blood is present in the urine and can have the appearance of coca-cola. Small amounts of urine are also often produced (oliguria)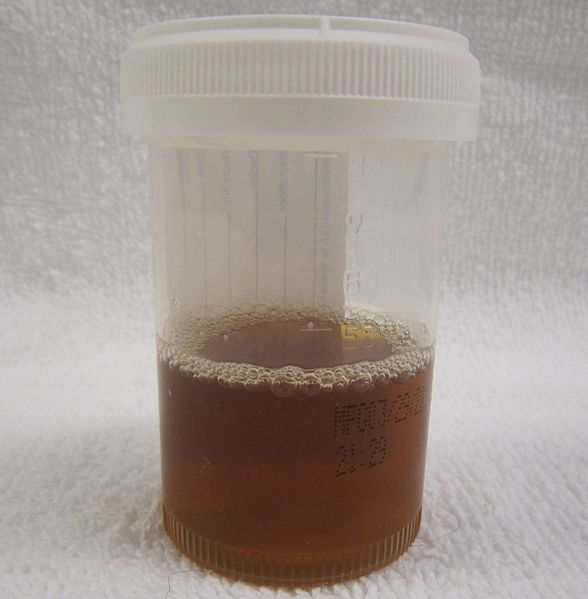 Pitting peripheral edema can be observed on physical exam.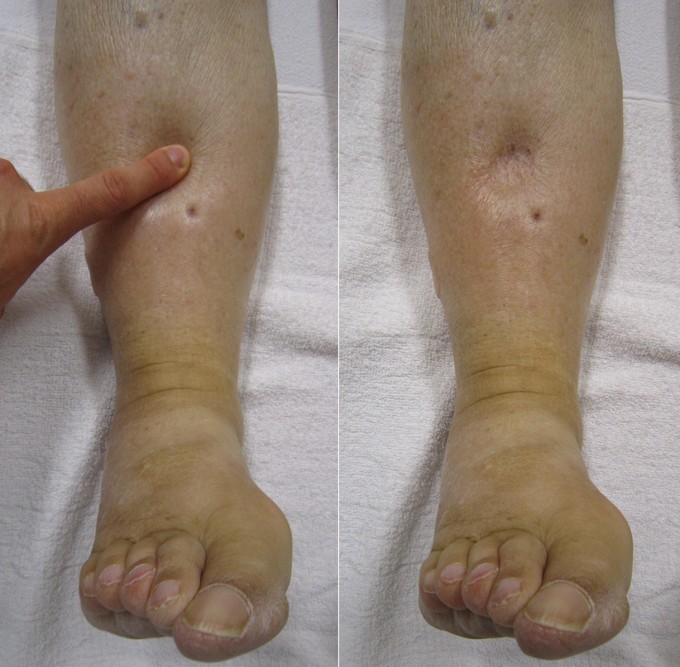 Periorbital edema can also be observed on physical exam.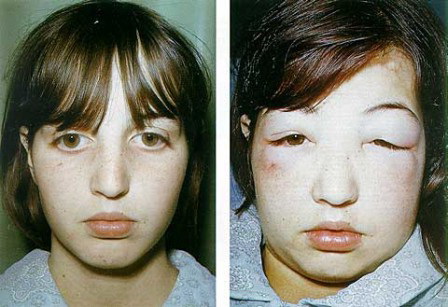 HOW DO WE CONFIRM A DIAGNOSIS?
Urine analysis: this will likely show proteinuria and hematuria
Serology: increased anti-DNase B antibodies, and decreased complement (C3) levels. Evidence of a recent infection can also be present, and rising creatinine is also possible.
*BIOPSY IS ULTIMATELY DIAGNOSITC
Light microscopy: glomeruli are enlarged and hyper cellular in this condition. Neutrophil infiltration can also be observed.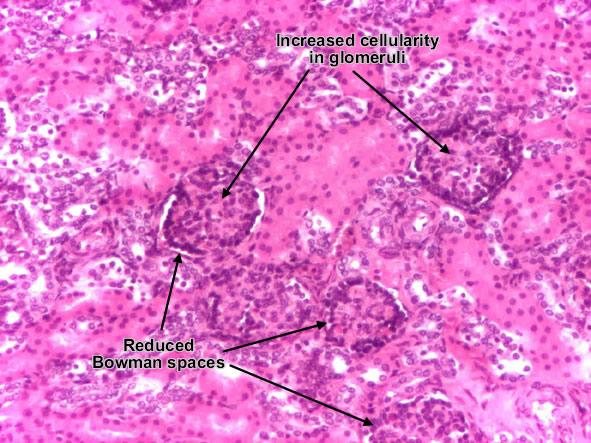 Immunoflourescance will demonstrate a granular "starry sky" or "lumpy bumpy" appearance due to IgG, IgM, and C3 along the glomerular basement membrane and mesangium.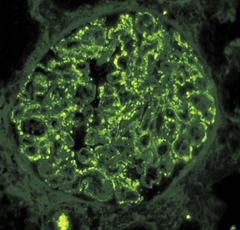 Electron microscopy will reveal subepithelial immune complex (IC) humps.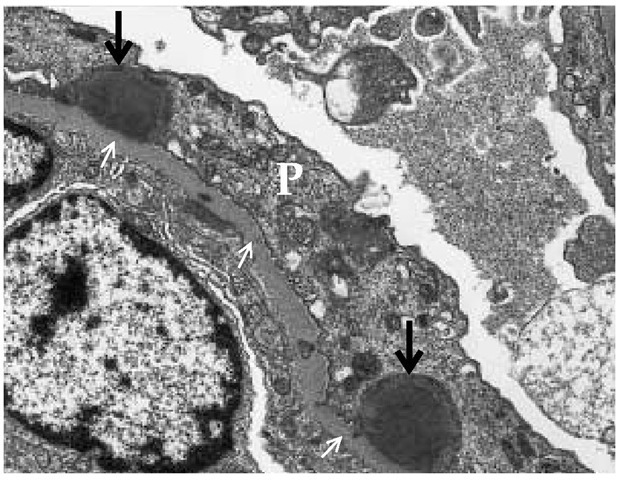 HOW DO WE TREAT IT?
*Treat underlying infection
TREATING THE EDEMA:
Restrict salt intake: this will prevent further fluid re-absorption by the kidney's, and essentially keep the edema from getting worse.
Loop diuretics such as furosemide, bumetanide, torsemide. These medications inhibit cotransport system (Na+/K+/2Cl−) of the thick ascending limb of loop of Henle. This results in the decreased ability of the kidney to create a hypertonic medulla, and also impairs the ability of the body to concentrate urine. This helps the body lose water through the urine, addressing the patient's edema to a certain extent.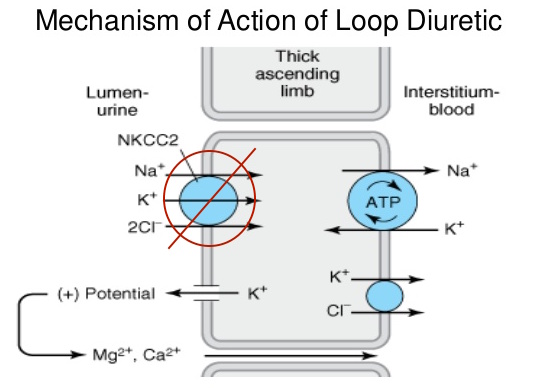 TREATING THE PROTEINUREA
ACE inhibitors: these inhibitors of angiotensin converting enzyme will control hypertension in patients, ultimately reducing the amount of protein that is lost by the kidneys.
HOW WELL DO THE PATIENTS DO?
This condition resolves spontaneously, and especially in children rarely progresses to renal failure.
WAS THERE A WAY TO PREVENT IT?
Preventing the initial strep infection will of course prevent PSGN from occurring.
*THIS WILL OCCURE REGARDLESS OF ANTIBIOTIC TREATMENT FOR INITIAL INFECTION
WHAT ELSE ARE WE WORRIED ABOUT?
Rapidly progressive glomerulonephritis (RPGN): it is possible for PSGN to develop rapidly to RPGN (a nephritic syndrome that progresses to renal failure rapidly) especially in adults.
ARCHIVE OF STANDARDIZED EXAM QUESTIONS
This archive compiles standardized exam questions that relate to this topic.
OTHER HY FACTS?
Page Updated: 01.14.2016