WHAT IS IT? 
Burkitt lymphoma: is a neoplastic proliferation of intermediate-sized B-cells (that are CD20+). It is caused by the 8:14 translocation (which activates c-myc the transcription factor). This is a subcategory of non-Hodgkins lymphomas. There are three main variants:
Endemic: common in equatorial Africa. Linked to EBV and also possible co-malria infection (that makes it difficult to fight off EBV virus)
Sporadic: outside of Africa, but also associated with EBV.  
Immunodeficiency-associated: literally associated with immune suppression (such as AIDS)
WHY IS IT A PROBLEM?
The translocation event moves the proto-oncogene c-myc onto the Ig heavy chain on chromosome 14. This leads to overexpression of c-myc, which ultimately promotes cell growth (that is neoplastic).
WHAT MAKES US SUSPECT IT?
Risk factors: EBV, young children, AIDS, immunosuppressive medications
Extranodal mass: common presentations by subtype below
African form: This involves the lymph nodes of the head and neck (lymphadenopathy). Usually presents in the jaw (invaded bone marrow) but can also involve the kidney, ovaries, and/or the adrenals.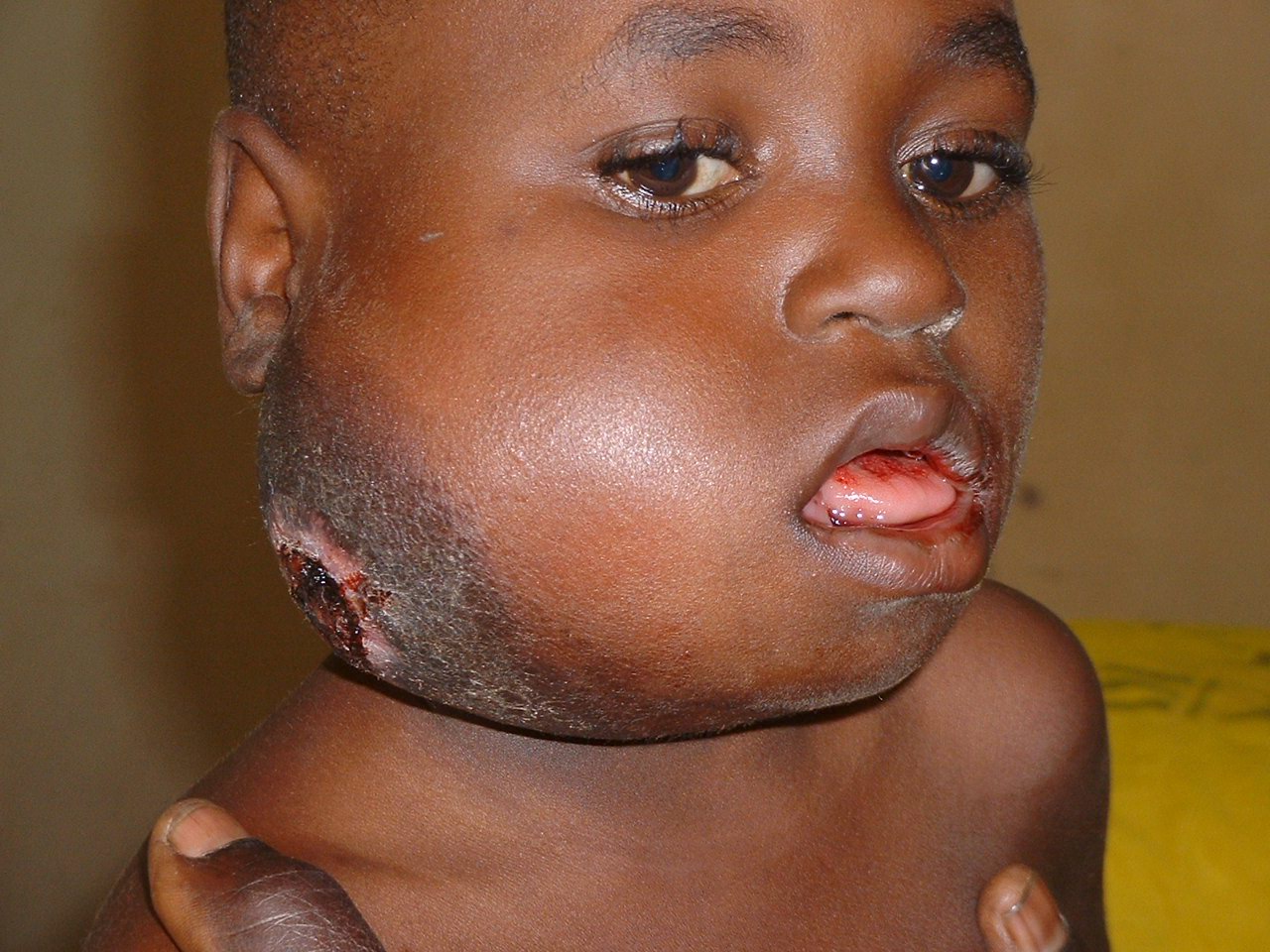 Sporadic form: usually involves abdomen (distal small bowel: ileocecum/peritoneum)
HOW DO WE CONFIRM A DIAGNOSIS?
Biopsy: starry sky appearance with sheets of lymphocytes (interspersed with macrophages called histiocytes). While it originates form the germinal center, it does not ususally form follicles.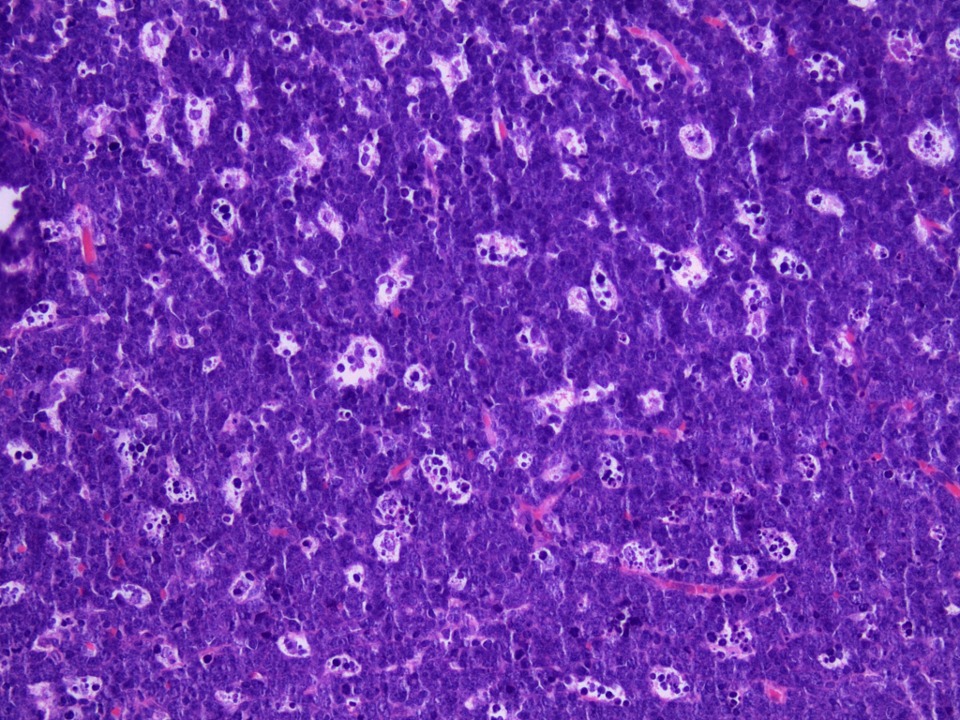 HOW DO WE TREAT IT? 
Short-term, high dose chemotherapy.
HOW WELL DO THE PATIENTS DO?
This varies, however younger patients typically have a better prognosis compared to older ones.
WAS THERE A WAY TO PREVENT IT? 
Limiting the overuse of immunosuppressive medications
WHAT ELSE ARE WE WORRIED ABOUT? 
AIDS: immunosuppressive infections (like AIDS) have been linked to this condition.
OTHER HY FACTS?
Characterized by a high mitotic index: this means that at any given time a high proportion of cells within the tumor are undergoing mitosis.
Page Updated: 01.13.2016