OVERVIEW
This page is dedicated to covering the important radiological finding of a ring enhancing lesion.
WHAT IS IT?
A ring enhancing lesion refers to a finding that is noted on a contrast head CT scan/MRI with IV contrast. It refers to a lesion whose edges "enhance" (increase in signal) upon the administration of IV contrast (effectively making it look like a "ring").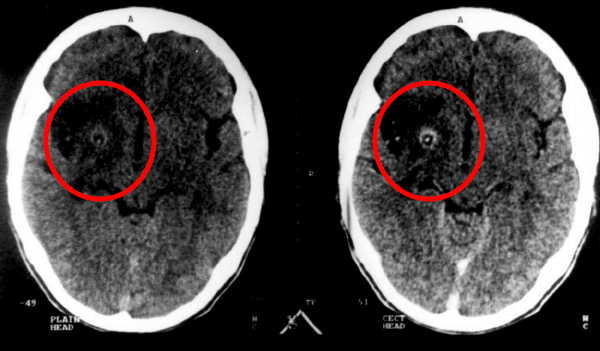 DIFFERENTIAL DIAGNOSIS FOR THIS FINDING
When seeing a ring enhancing lesion, it is important too keep in mind that there are some important conditions to keep in mind in the differential.