WHAT IS IT?
Teriparatide is a recombinant parathyroid hormone (PTH) analog that will ultimately increase osteoblast activity (causes increased bone growth). For more information on the PTH hormone axis look here.
WHEN DO WE USE IT?
WHEN DO WE AVOID USING IT?
Avoid using unless benefits outweigh risk.
Patients with increased risk for osteosarcoma. This includes patients with:
Paget's disease of bone
Unexplained increases in serum alkaline phosphatase concentrations,
Pediatric patients or young adults with open epiphyses,
Patients who received prior radiation therapy involving the skeleton
HOW IS IT ADMINISTERED?
Given subcutaneous daily. Excreted via the kidneys.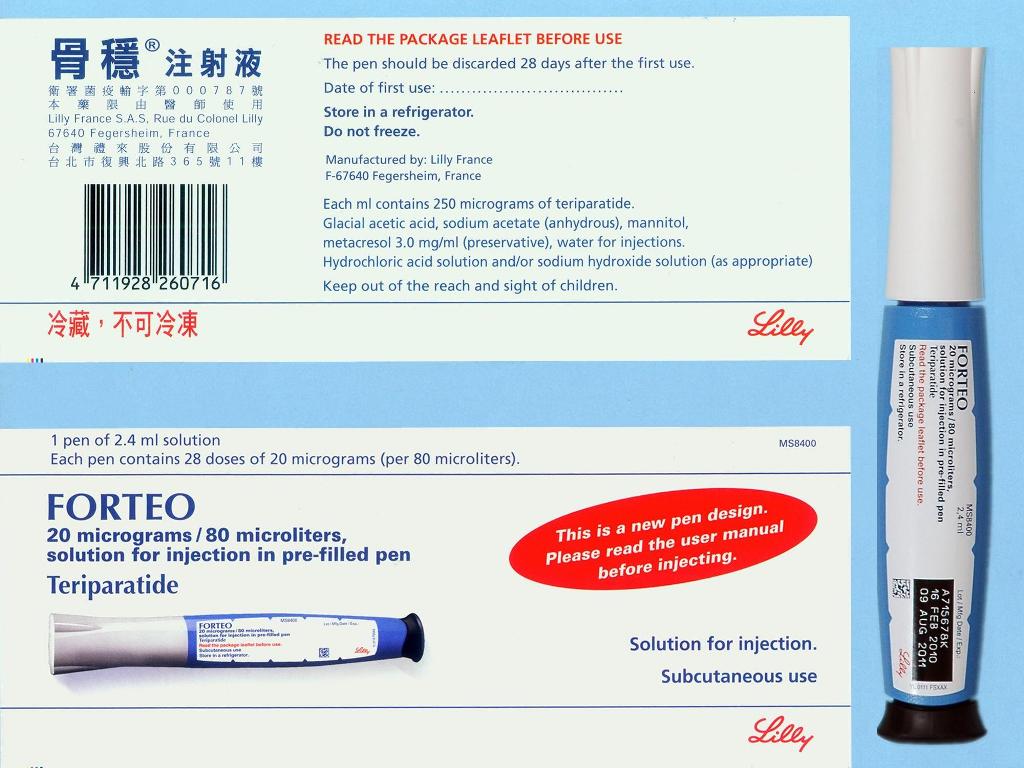 WHAT ARE THE SIDE EFFECTS/TOXICITY?
Transient hypercalcemia
Possible risk for osteosarcoma (based upon animal studies)
ANYTHING ELSE TO KEEP IN MIND?
Biosynthetic (rDNA origin) fragment of PTH
FURTHER READING
Page Updated: 02.23.2016