OVERVIEW
This page is dedicated to providing an organized archive of images that demonstrate the appearance of a cranial meningioma. This archive is organized by the type of finding that is characteristic for a cranial meningioma.
It is recommended to read this page as a primer: Condition Specific Radiology: Cranial Meningioma
WHAT ARE THE CHARACTERISTIC FINDINGS OF A CRANIAL MENINGIOMA?
This archive will focus on providing images that demonstrate the following characteristic findings of a cranial meningioma:
Dural tail: given the nature of this tumor, and its dural origin, often a "dural tail" can be visualized on imaging that is fairly characteristic of a meningioma.
CSF in the "cleft": given the nature of the tumor, CSF will often be "trapped" in the area (or "cleft") between the tumor and the brain.
DURAL TAIL
Example # 1: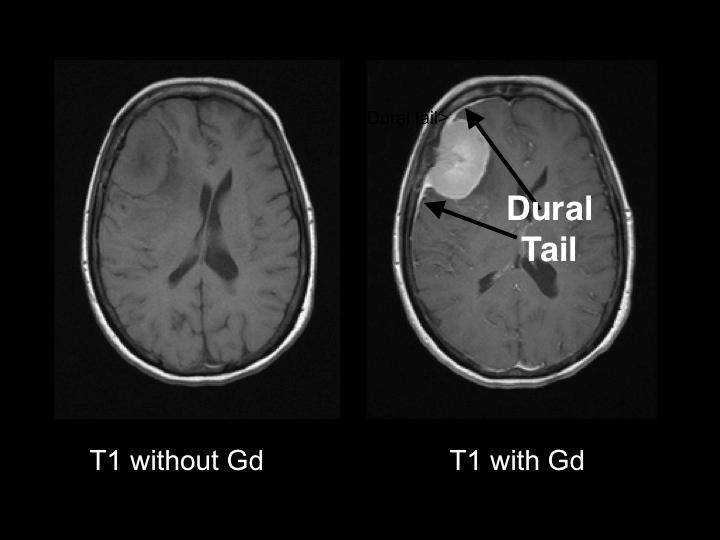 Example #2: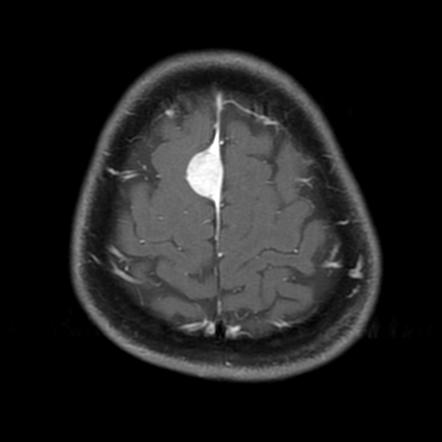 Example# 3: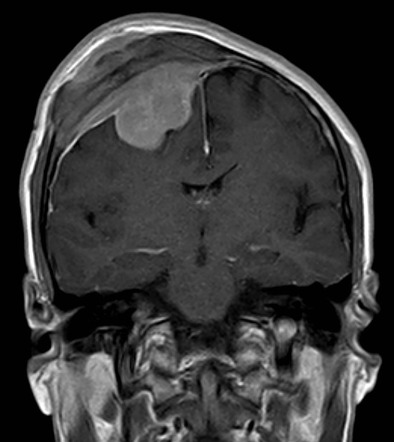 CSF IN THE CLEFT
Example #1: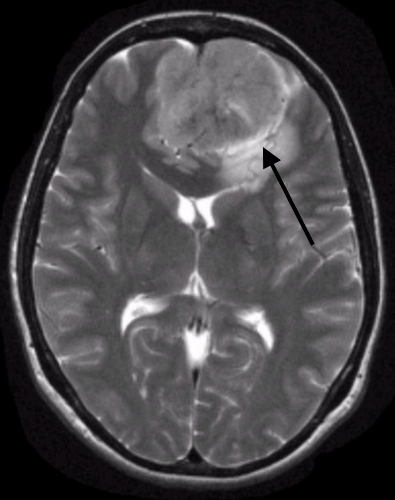 Page Updated: 09.28.2016