WHAT IS IT?
Levonorgestrel is a synthetic hormone (progestin) that mimics the activity of progesterone. It is commonly referred to as Mirena (the IUD that releases levonorgestrel).
WHEN DO WE USE IT?
Contraception: this continuous release of levonogestrel is through the IUD is thought to thicken the cervical mucus and prevent pregnancy.
Abnormal uterine bleeding (AUB): this medication can sometimes be used to address abnormal uterine bleeding.
Anemia: this medication often times will cause amenorrhea in patients (usually secondary amenorrhea as most patients who get an IUD have had at least one menstrual period), which can help restrict blood loss in anemic patients.
WHEN DO WE AVOID USING IT?
HOW IS IT ADMINISTERED?
Intra-uterine device (IUD)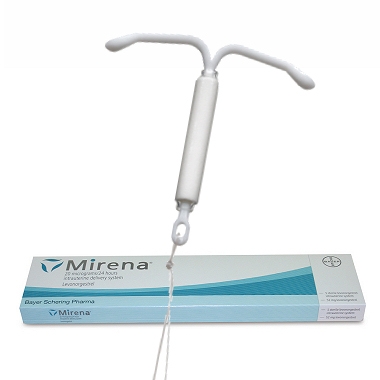 WHAT ARE THE SIDE EFFECTS/TOXICITY?
Amenorrhea (usually secondary amenorrhea): this medicament commonly will cause patients to stop menstruating (explaining in part its usage to control anemia/abnormal uterine bleeding).
Bleeding can also occur as a side effect of this medication.
ANYTHING ELSE TO KEEP IN MIND?
FURTHER READING
Page Updated: 09.06.2016