WHAT IS IT?
Charcot-Marie-Tooth disease (hereditary motor and sensory neuropathy/HMSN) is a group of hereditary nerve disorders that involve the compromised structure/function of the myelin sheath or peripheral nerves.
WHAT CAUSES IT?
This is a genetic condition (typically autosomal dominant inheritance): there are actually multiple mutations that all can result in this condition.
WHY IS IT A PROBLEM?
It is associated with foot deformities, lower extremity weakness, and also sensory deficits.
WHAT MAKES US SUSPECT IT?
Risk factors
Family history of this condition.
Initial Presentation
Common Chief Complaints:
Weakness
Sensory issues
Foot deformity
Physical Exam Findings
Motor exam can reveal weakness in the extremities
Sensory exam can reveal sensory loss in the extremities
Musculoskeletal exam can show high arched feet are associated with this condition.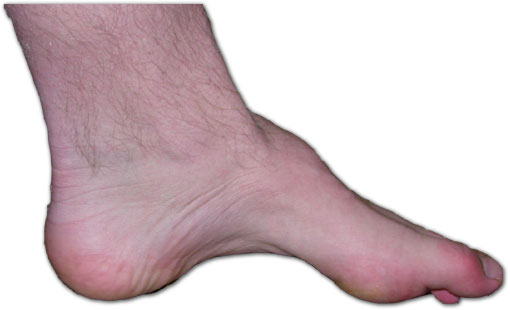 CLINICAL WORKUP
EMG can demonstrate characteristic changes that can support a diagnosis of Charcot-Marie-Tooth disease
HOW DO WE TREAT IT?
This condition is not curable.
ARCHIVE OF STANDARDIZED EXAM QUESTIONS
This archive compiles standardized exam questions that relate to this topic.
FURTHER READING
Page Updated: 08.30.2016