WHAT IS IT?
Transverse myelitis is a demyelinating inflammatory process that occurs across the thickness of the spinal cord.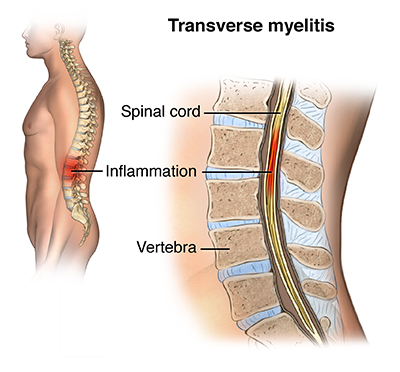 WHAT CAUSES IT?
This condition is caused by a preceding infection, immunization, the development of multiple sclerosis, or neuromyelitis optica.
WHY IS IT A PROBLEM?
As axons lose myelin (the characteristic feature of transverse myelitis) they are impaired in their ability to send electrical signals (myelin is important for reducing permeability and decreasing capacitance across the axon). The speed at which electrical signals are carried will decrease in the affected axons, leading to the neurological deficiencies outlined below (which are specific to the CNS). It is important to appreciate that the symptoms of transverse myelitis are dictated by the location of disease.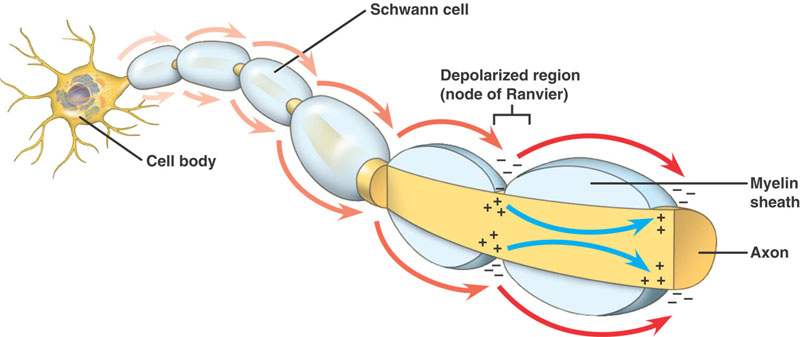 WHAT MAKES US SUSPECT IT?
Initial Presentation: this will vary depending on the level of the spinal cord involved.
Motor deficits such as weakness
Sensory deficits that can manifest as numbness
Sphincter deficits such as bowel or bladder dysfunction
History Of Present Illness

Numbness is often ascending and can involve paresthesias in the legs
Weakness can often occur in the legs.
Bowel/bladder dysfunction can be associated
Back pain can also occur
Physical Exam Findings
Motor exam can demonstrate:
Increased muscle tone (spasticity)
Paraparesis
Sensory exam can reveal:
Sensory loss that tracks to specific level of the spinal cord.
Loss of sensation to various extremes in the limbs
Loss of sensation in the perineum
Reflex exam can show:
Increased deep tendon reflexes (although in an acute setting reflexes may be depressed)
Babinski response
BROWN-SEQUARD PATTERN of weakness and sensory loss (one side of motor weakness, contralateral side pain/temperature loss) can hint at a disease process such as transverse myelitis.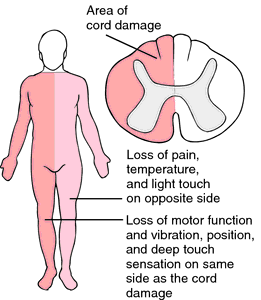 CLINICAL WORKUP
Lumbar punter can show:
Mild CSF lymphatic pleocytosis
Elevated protein
EMG can show abnormal somatosensory evoked potentials.
MRI imaging will be very helpful in visualizing the lesion. MRI T2 spinal cord hyper intensity will be observed. MRI post-gadolinium T1 enhancement can also be appreciated.
AT WHAT POINT DO WE CONFIDENT IN MAKING THE DIAGNOSIS?
MRI imaging will ultimately be able to show the full spinal cord thickness lesion (which is the fundamental characteristic of this disease)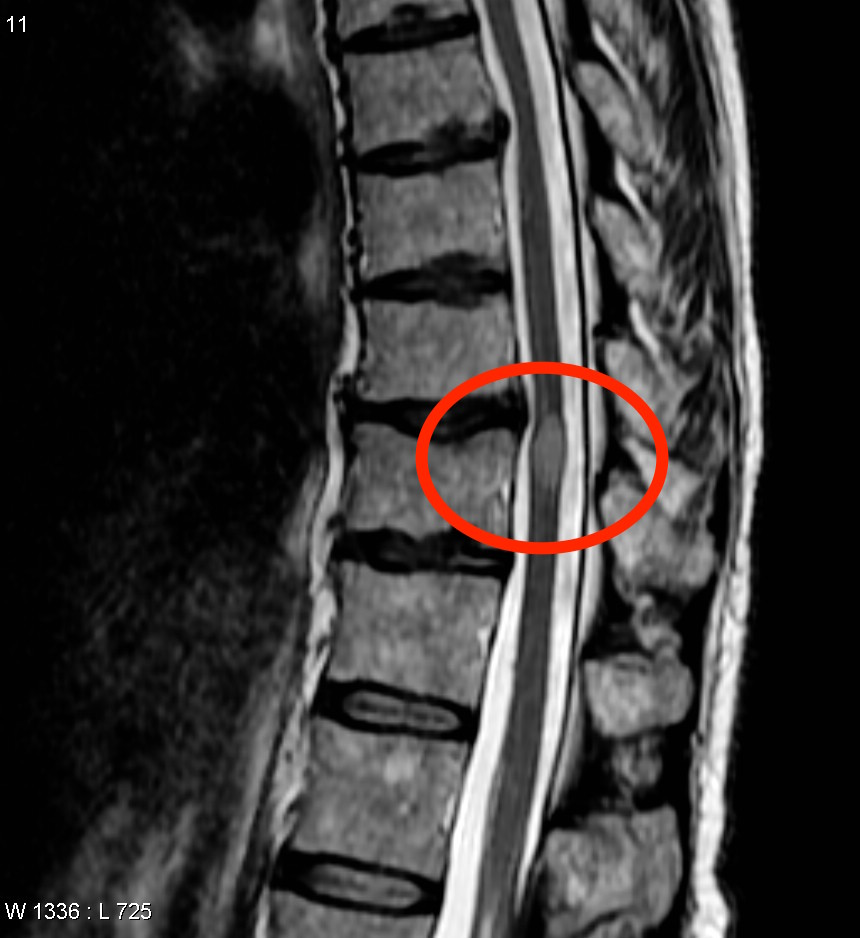 HOW DO WE TREAT IT? 
IV methylprednisone is used to mitigate this inflammatory process
FURTHER READING
Page Updated: 08.18.2016