NEURAL PATHWAY
The pudendal nerve originates from the ventral rami of the S2-S4 spinal roots.
Ventral divisions of S2-S4 →  Sacral Plexus → Pudendal Nerve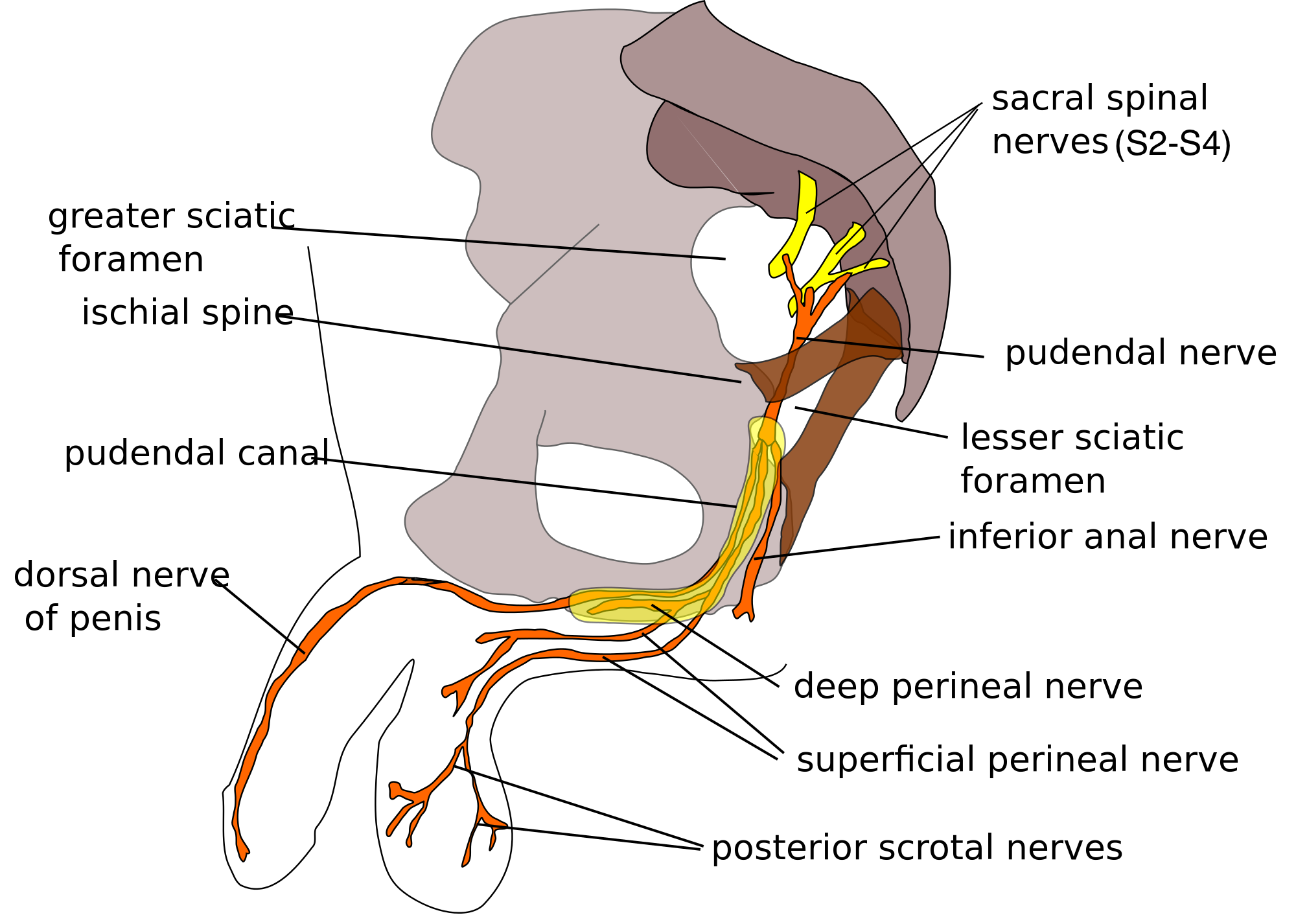 This nerve gives rise to the inferior rectal nerve. 
FUNCTION
This nerve provides motor and sensory innervation to the perineal region of the body.
Sensory branches innervate the external genitalia as fellas the skin around the anus and perineum.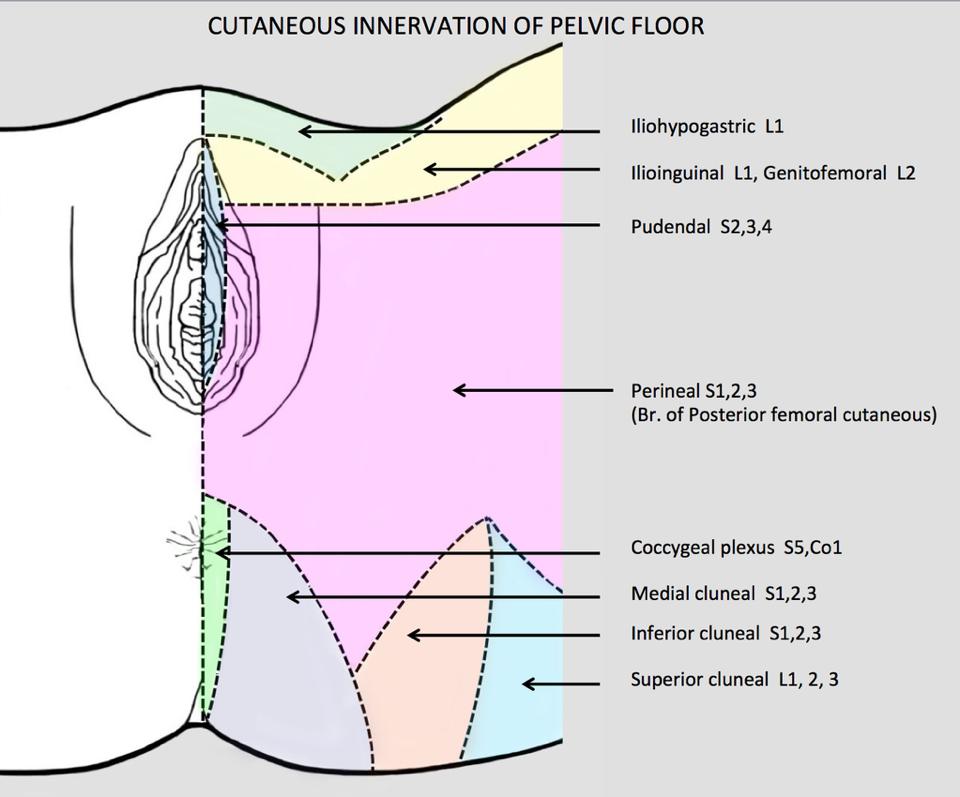 Motor branches innervate the pelvic floor muscles, as well the external urethral and anal sphincters.
CAUSE OF INJURY
Stretch injury can commonly affect this nerve because of its curved course around the ischial spine. The following scenarios are associated with pudendal nerve injury.
Active pushing during prolonged labor can cause damage to the nerve.
CLINICAL PRESNENTATION
Patients may present with the following complaints that are associated with pudendal nerve damage.  
Fecal incontinence
Urinary incontinence 
Perineal pain
Sexual dysfunction
Physical exam can reveal:
Decreased/absent anal wink reflex
Decreased anal sphincter tone
Page Updated: 07.31.2016