WHAT IS IT?
A basic metabolic panel (BMP) is a routine lab test that used evaluates the levels of various serum components that are listed below:
Sodium
Potassium 
Chloride 
Carbon Dioxide/bicarbonate  
Anion Gap
Calcium
Glucose (random)
BUN (urea nitrogen)
Creatinine 
Estimated Glomerular Filtration Rate
WHY DO WE DO IT?
A BMP is a very common test that is ordered because it can help inform clinicians about many different disease processes.
HOW IS IT DONE?
Venous blood is collected from the patient and sent for analysis.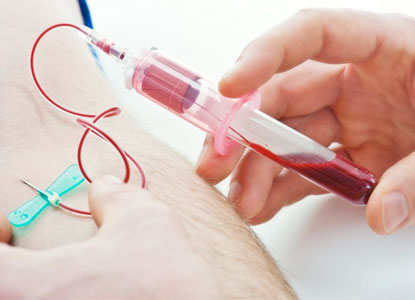 WHAT ARE THE REFERENCE VALUES?
Each part of the panel has it's own reference range (that can vary by the lab doing the exam, or the patient population). The below values are from the USMLE step exam reference ranges.
Sodium: 136-145 mEq/L
Potassium: 3.5-5.0 mEq/L 
Chloride:  95-105 mEq/L 
Carbon Dioxide/bicarbonate: 22-28 mEq/L 
Anion Gap: 5-15
Calcium: 8.4-10.2 mg/dL
Glucose (random): 74-160 mg/dL
BUN (urea nitrogen): 7-18 mg/dL
Creatinine: 0.6-1.2 mg/dL 
Estimated Glomerular Filtration Rate: >60 mL/min
WHAT DOES IT TELL US?
The test will tell us if any of the above values are outside the reference range. It can diagnose specific conditions that are defined by abnormal serum values (such as hyponatremia).
WHAT CAN'T IT TELL US?
A BMP can not tell us what exactly is causing the abnormal values that are reported (for example the BMP itself can only report a condition like hyponatremia, but requires more information in characterizing they underlying cause of the electrolyte abnormality).
Page Updated: 07.08.2016