WHAT IS IT?
Canagliflozin (Invokana) belongs to the class of medications called the SGLT2 inhibitors. These medications blocks resorption of glucose in the proximal convoluted tubule. This results in decreased blood sugar and increased wasting of glucose in the urine.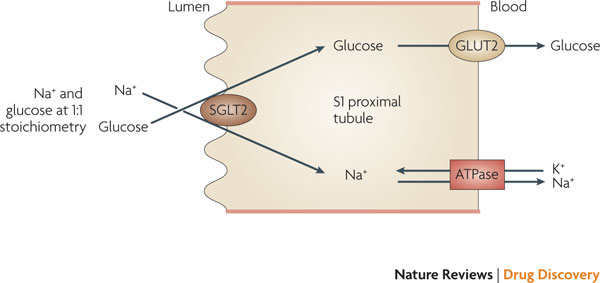 WHEN DO WE USE IT?
In patients with type 2 diabetes mellitus: more specifically, in patients who wish to lose weight (this medication promotes weight loss), are concerned about hypoglycemia (this medication has low risk of causing hypoglycemia).
WHEN DO WE AVOID USING IT?
Type 1 diabetes mellitus, diabetic ketoacidosis, severe hepatic impairment, severe renal impairment
Contraindications with type 2 diabetes mellitus patients: patients who are not financially secure (this medication is expensive), and do not want GU side effects (common side effect given osmotic diuresis) should look to other diabetes medications for their management.
HOW IS IT ADMINISTERED?
Oral administration, once daily (first thing in the morning before any meals).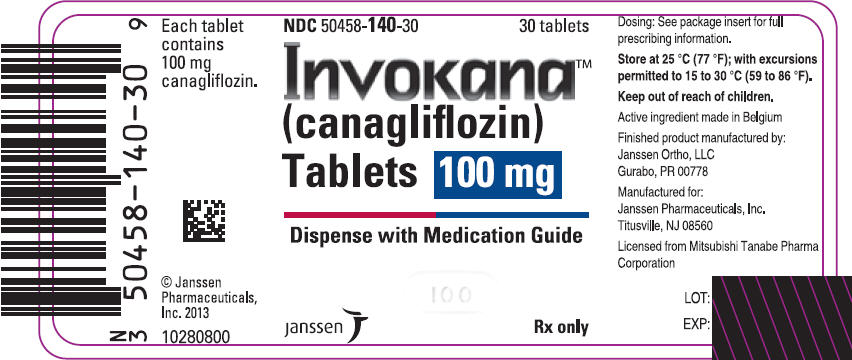 HOW IS IT DOSED?
Dosing information cited from here
Initial dose: is 100 mg once daily. Can be raised to 300 mg once daily (as needed) if well tolerated (and patient GFR ≥ 60 mL/minute per 1.73 m²)
Moderate renal impairment (estimated GFR 45 to <60 mL/minute per 1.73 m2): 100 mg once daily.
**Do not double dose to replace a skipped dose**
PHARMICOKINETICS
Bioavailability: ~ 65% oral bioavailability
Peak plasma concentration is 1-2 hours after dosing
Half life of this medication is ~11-13 hours
Elimination: eliminated mainly in feces and urine
WHAT ARE THE SIDE EFFECTS/TOXICITY?
Glucosuria, UTIs, yeast infections (vaginal)
ANYTHING ELSE TO KEEP IN MIND?
Peak plasma concentrations 1-2 hours after dosing
Monster serum creatinine before and AFTER initiating therapy with SGLT2 inhibitors
FURTHER READING
Page Updated: 07.15.2016