WHAT IS IT?
Pegvisomant is a growth hormone (GH) receptor antagonist. The usage of this medication will inhibit GH signaling  and will produce a rapid decrease in serum IGF-I and other growth hormone-responsive serum proteins (such as IGFBP-3)
WHEN DO WE USE IT? 
WHEN DO WE AVOID USING IT?
When there is known hypersensitivity to this medication.
HOW IS IT ADMINISTERED?
This medication is administered sub-cutaneously.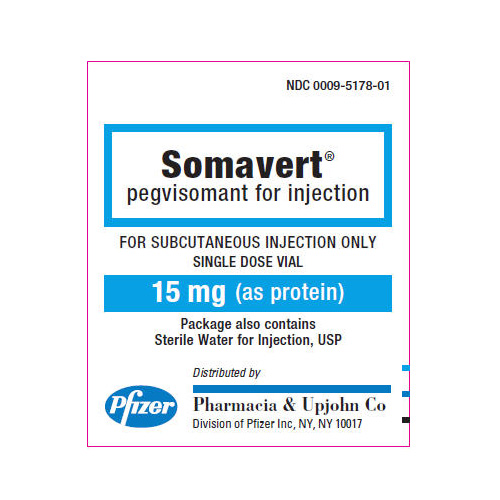 WHAT ARE THE SIDE EFFECTS/TOXICITY?
Hepatic effects (abnormal liver function tests), back pain, chest pain, diarrhea, dizziness
ANYTHING ELSE TO KEEP IN MIND?
It is not known if this medication is distributed in the milk.
FURTHER READING
Page Updated: 02.16.2016