OVERVIEW
This page is dedicated to discussing a topic central to interventional radiology: establishing vascular access. Any endovascular procedure will require vascular access as one of its initial steps, and it is one of the most common components of interventional procedures for this reason.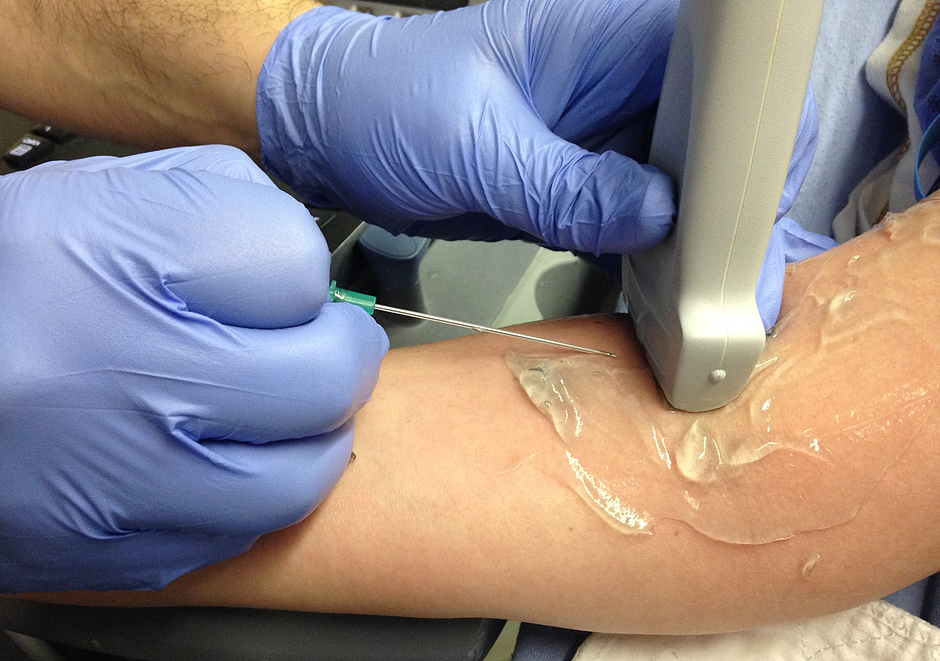 WHAT ARE THE POSSIBLE ACCESS POINTS?
It is important to realize that there are a finite number of vascular access points that are routinely used in the field of interventional radiology, and they can be subdivided into arterial and venous access points.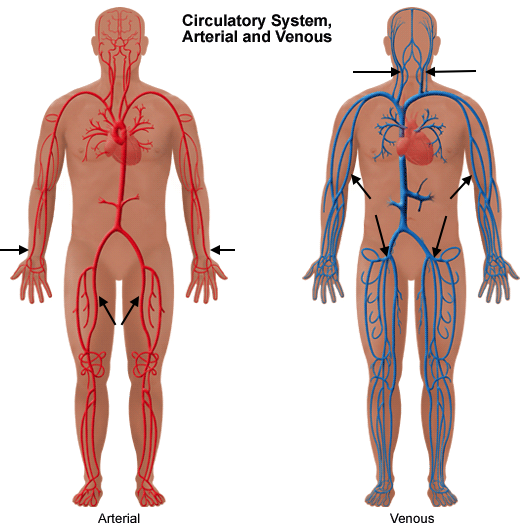 Venous Access Points:
Internal Jugular Veins
Subclavian Veins
Basilic Veins
Brachial Veins 
Femoral Veins 
Arterial Access Points:
Radial Arteries 
Femoral Arteries
HOW DO WE PICK WHERE TO ACCESS?
There are a number of procedural and technical considerations that must be kept in mind when picking an access point for a procedure. In some cases, an access point is essential (such as using an internal jugular vein for a central line) in others it may be dictated by preference (such as using either the femoral or radical artery as access for a uterine artery embolization).
UTILIZING ULTRASOUND FOR ACCESS
Very frequently an ultrasound machine is used to visualize the vessel that will be accessed. This is often the fist step that is done to assess for where the best access point might be and/or if a particular type of vascular access is actually feasible. In addition to initially scanning vascular access points, ultrasound is also used in real time to advance a needle into the targeted vessel, so that access can be obtained. This page discusses more about how to properly utilize an ultrasound machine for procedures.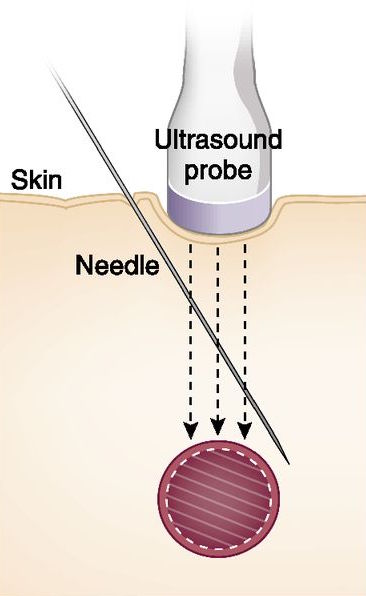 OTHER EQUIPMENT USED FOR GAINING VASCULAR ACCESS
Regardless of the access point, the general equipment that is used remains more or less the same. Various kits exist that can be used for gaining vascular access, but for the purposes of this page we will take a closer look at a specific commonly utilized kit: a micro puncture kit.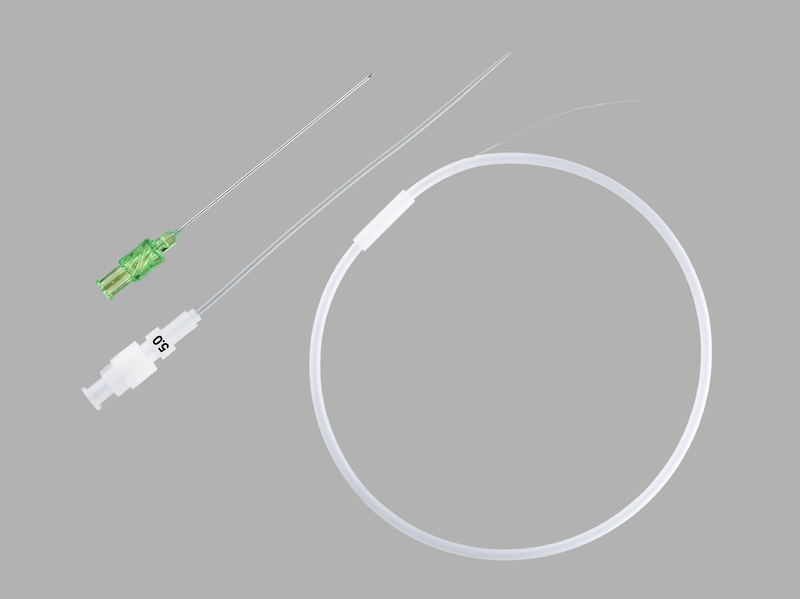 In the micropuncutre kit seen in the image above, there are 3 components:
Needle (left)
Introducer (middle)
Wire (right)
GENERAL STEPS TO GAINING VASCULAR ACCESS
In combining the information from above, the GENERAL steps for gaining vascular access are:
Decide vascular access point 
Scan with ultrasound to evaluate prospective access point
Prep access point of patient for the procedure 
Insert needle (such as micropuncutre needle) into targeted vessel under ultrasound guidance. 
Put aside ultrasound probe (no longer needed)
Put guide wire into accessed vessel (micro-wire can be used)
Remove needle (keeping guide wire in place) and put with sharps. 
Put introducer into accessed vessel (over the guide wire, keeping wire in place) 
Replace micro-wire used for access with other wire of choosing (keeping introducer in place). 
Begin procedure 
Page Updated: 08.22.2017