WHAT IS IT?
Mannitol is an osmotic diuretic that will increase tubular fluid osmolarity. It will increase urine flow and can decrease intracranial/intraocular pressure. Because mannitol is a non absorbable sugar, its administration will result in its accumulation within the kidney's filtrate. This in turn will increase the osmolarity of the filtrate, retaining water (i.e. preventing its resorption in the nephron), ultimately causing osmotic diuresis. Furthermore, in the bloodstream mannitol acts as an osmotic agent as well, removing excess water from cells (and helping address conditions like cerebral edema).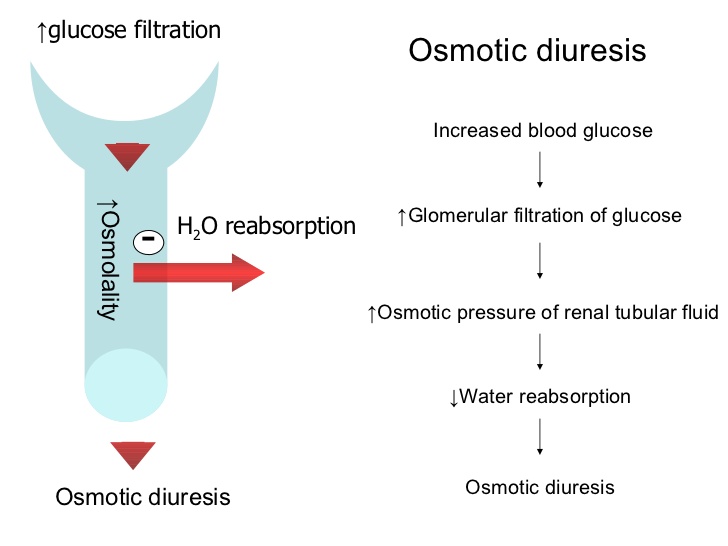 WHEN DO WE USE IT? 
Drug overdose, increased intracranial/intraocular pressure (cerebral edema)
WHEN DO WE AVOID USING IT?
Avoid using mannitol in the settings of: 
Anuria (when kidneys are not producing urine)
Heart faiulre
Pulmonary edema
This is because such a medication increases the extra cellular fluid volume within a patient, exacerbating the above conditions.
HOW IS IT ADMINISTERED?
IV injection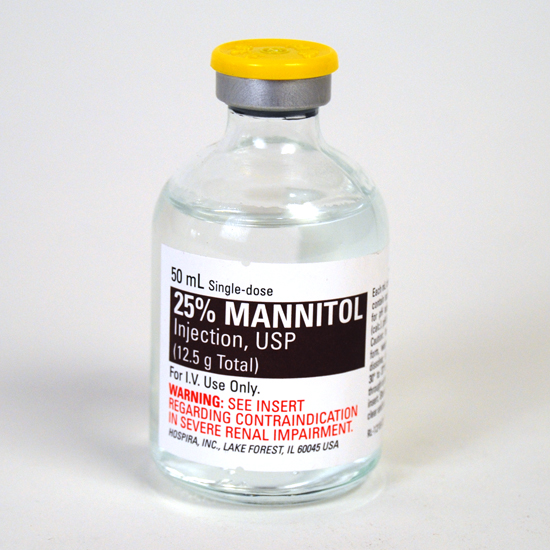 WHAT ARE THE SIDE EFFECTS/TOXICITY?
Pulmonary edema, dehydration
ANYTHING ELSE TO KEEP IN MIND?
FURTHER READING
Page Updated: 02.07.2016