WHAT IS IT?
Arsenic poisoning is a self descriptive condition. Arsenic is a toxin that is odorless, tasteless, and easily absorbed after ingestion/inhalation.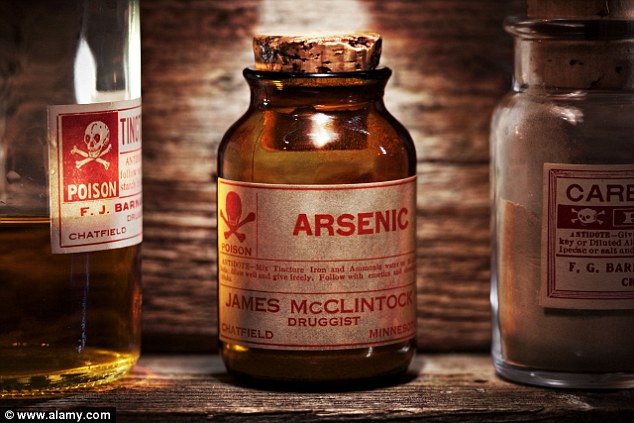 WHAT CAUSES IT?
Ingestion/inhalation of a arsenic is responsible for this condition. There are various sources of arsenic to be aware of:
Pesticides/insecticides
Contaminated water (such as wells)
Pressure-treated wood
Metallurgy (metal working)
Mining
Glass making
WHY IS IT CONCERNING MEDICALLY?
Arsenic imparts cellular respiration by inhibiting pyruvate dehydrogenase. It will also disrupt gluconeogensis and glutathione metabolism.
Arsenic also causes QTc prolongation that can also progress to life-threatening torsades de points.
WHAT IS THE INTIAL PRESENTATION?
Patient Chief Complaints:
Vomiting: can occur acutely
Watery diarrhea: can occur acutely
Detected Medical Problems:

WHAT ARE IMPORTANT ELEMENTS OF THE MEDICAL HISTORY?
Risk Factors:
Medical History:
WHAT ARE IMPORTANT FEATURES OF THE PHYSICAL EXAM?
Vital Signs:
General:
Garlic breath may be noticed in the patient
CLINICAL WORKUP: SERUM STUDIES
CLINICAL WORKUP: IMAGING
CLINICAL WORKUP: OTHER
HOW DO WE NARROW THE DIFFERENTIAL?
Conditions that present similarly and how to exclude them:
WHAT IS OUR THRESHOLD FOR DIAGNOSING THIS CONDITION?
PATIENT MANAGEMENT: DISEASE TREATMENT
Chelation of arsenic is a priority:
Dimercaprol is a first-line chelating agent used for this condition. It increases urinary excretion of heavy metals by forming stable, nontoxic, soluble chelates.
PATIENT MANAGEMENT: PROPHYLACTIC MEASURES
COULD THIS HAVE BEEN PREVENTED?
ARCHIVE OF STANDARDIZED EXAM QUESTIONS
This archive compiles standardized exam questions that relate to this topic.
Page Updated: 04.06.2017