WHAT IS IT?
IgA nephropathy (Berger disease) is a type of nephritic syndrome (characterized by glomerular basement membrane/GBM disruption)/glomerulonephritis. This is caused by IgA immune complex deposition in the mesangium of the glomeruli (following a mucosal infection like gastroenteritis or after viral upper respitory infection). This glomerulonephritis starts during the infection (within a day or two of the start of infection).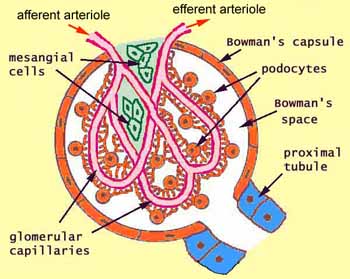 WHY IS IT A PROBLEM?
The current understanding is that galactose deficient IgA1 is produced in this condition (during period of infection), and the body ultimately produces antibodies to these IgA1 antibodies. These immune complexes of IgA1 and associated targeting antibodies accumulate in the mesangium of the kidneys. This causes proliferation of mesangial cells/expansion of extracellular matrix components, which activate complement cascade, leading to inflammation and injury to glomeruli (which can ultimately progress to renal failure).
This condition can slowly progress to renal failure.
WHAT MAKES US SUSPECT IT?
Risk Factors:
Respiratory infection, GI infection
Initial Presentation:
Asymptomatic: this condition can often be present without any symptoms.
Hematuria: episodic hematuria can occur
Hypertension may be present in patients
Gastric/respiratory infection: this condition occurs during the course of the causal infection (fever may be present)
CLINICAL WORKUP
Urine analysis: proteinurea and RBC casts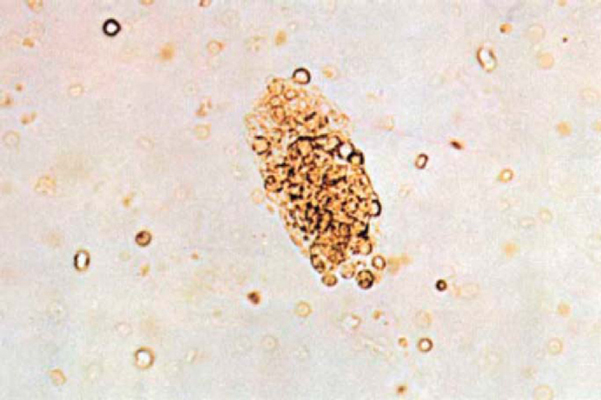 BIOPSY IS DIAGNOSTIC
Light microscopy: mesangial proliferation of cells within the glomerulus.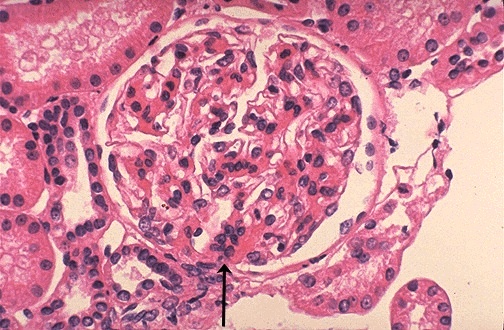 Electron microscopy: mesangial immune complex deposits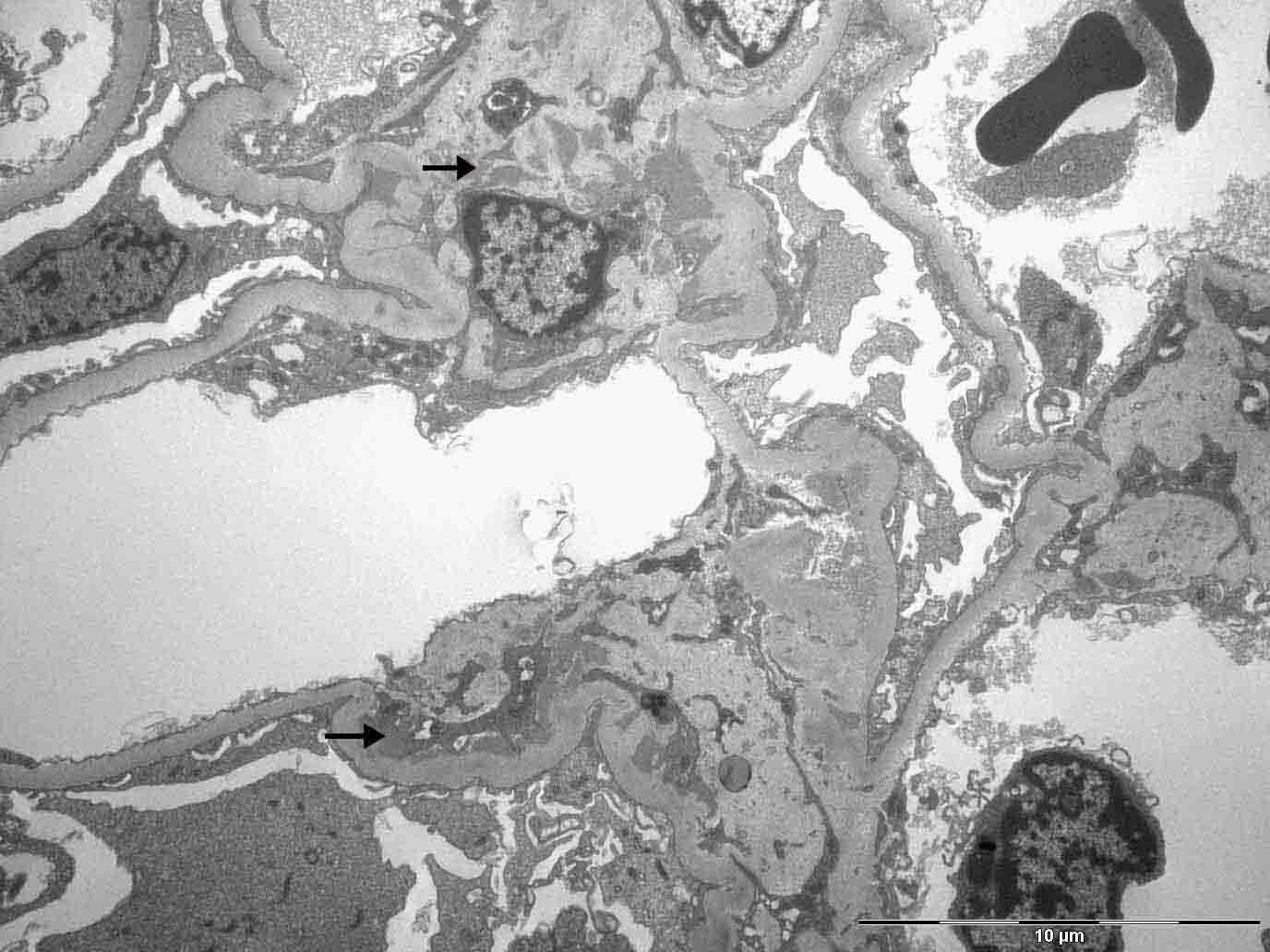 Immunofluorescence: IgA based immune complex deposits in the mesangium.
HOW DO WE RULE OTHER DIAGNOSES OUT?
The biopsy findings of IgA deposition are specific to this condition.
HOW DO WE TREAT IT?
Angiotensin-converting enzyme (ACE) inhibitor or an angiotensin receptor blocker (ARB) should be used if proteinuria is severe
Corticosteroids can be added if ACE inhibitors/ ARBs are not effective
HOW WELL DO THE PATIENTS DO?
Spontaneous remission is unlikely and about half of patients progress to end-stage renal disease within 25 years (source)
WAS THERE A WAY TO PREVENT IT?
Preventing the causal infection can prevent this condition
WHAT ELSE ARE WE WORRIED ABOUT?
Renal failure: monitoring patient's renal function is important!
Henoch-Schönlein purpura: this is the cost common childhood systemic vasculitis (palpable purpura, arthralgia, GI/abdominal pain) and it is associated with IgA nephropathy.
OTHER HY FACTS?
Most common glomerulonephritis syndrome in world.
ARCHIVE OF STANDARDIZED EXAM QUESTIONS
This archive compiles standardized exam questions that relate to this topic.
FURTHER READING
Page Updated: 01.27.2016